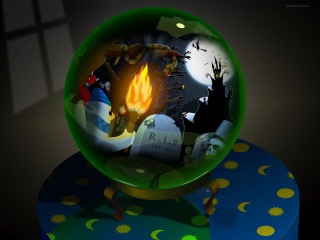 Have a suggestion?
Click here to suggest a blog item.
Newsletters Archive
Catch up with DonationCoder by browsing our past newsletters, which collect the most interesting discussions on our site: here.
Editorial Integrity
DonationCoder does not accept paid promotions. We have a strict policy of not accepting gifts of any kind in exchange for placing content in our blogs or newsletters, or on our forum. The content and recommendations you see on our site reflect our genuine personal interests and nothing more.

---
Latest News
Dec 2, 2018
Software Updates
Nov 13, 2018
Software Releases
July 30, 2018
Software Updates
June 24, 2018
Software Updates
June 6, 2018
Software Updates
Apr 2, 2018
Fundraiser Celebration
Apr 2, 2018
Software Updates
Feb 24, 2018
Software Updates
Jan 14, 2018
Major Site News
Jan 10, 2018
Event Results
---
I had a project due for school which required for me to screenshot about 200 screens.

Using Window's snipping tool was a nightmare. I came across this website and found "Screenshot Captor". All the options available with this program brought a smile to my face. I was able to get everything done with such ease! Donationcoder.com, you made my day. Thank you!!

Omar
Our daily Blog
This page spotlights the most interesting posts collected from our forum every day.
Anyone trying Flutter? (Android/ios cross platform dev tool from google)

https://news.slashdo...ment-with-flutter-10

"Google has launched Flutter 1.0, the first stable release of its open source, cross-platform UI toolkit and SDK. "Flutter lets developers share a single code base across Android and iOS apps, with a focus on speed and maintaining a native feel," reports Ars Technica... Flutter apps are written in Dart, and the SDK offers programmers nice quality-of-life benefits like the "stateful hot reload," a way to instantly make code changes appear in the emulator. For IDEs, there are plugins for Visual Studio Code, Android Studio, and IntelliJ. "

See also

https://arstechnica....nt-with-flutter-1-0/




posted by

mouser

(

permalink

) (

leave a comment

)
Here's an example of one of those things that illustrates the incredibly amazing age we live in, and an example of exactly the kind of humor that makes me smile to the core of my being.

It's a multiplayer flight simulator (Flight Simulator X) where people can take on different roles, including as pilots and air traffic controllers, without rules and governed only by their own love of the protocols of the real world jobs they are performing.

They play around with the real lingo and rules, and put their own psychotic little twists on things. LOVE IT.




posted by

mouser

discovered on

https://www.metafilt...n-Flight-Simulator-X

(

permalink

) (

read 5 comments

)
MakeUseOf.com featured us on "The 9 Safest Free Software Download Sites for Windows"

Free software download sites can be dangerous. Visiting a bad site could end up with you smothered in fake download buttons and fake virus and malware warnings, which are usually malware in disguise... Donation Coder prides itself on providing free and clean software in exchange for nothing but donations.


https://www.makeuseo...ee-software-windows/




posted by

mouser

(

permalink

) (

read 10 comments

)