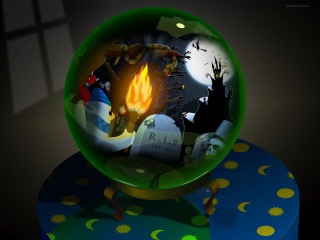 Have a suggestion?
Click here to suggest a blog item.
Newsletters Archive
Catch up with DonationCoder by browsing our past newsletters, which collect the most interesting discussions on our site: here.
Editorial Integrity
DonationCoder does not accept paid promotions. We have a strict policy of not accepting gifts of any kind in exchange for placing content in our blogs or newsletters, or on our forum. The content and recommendations you see on our site reflect our genuine personal interests and nothing more.

---
Latest News
July 30, 2018
Software Updates
June 24, 2018
Software Updates
Apr 2, 2018
Fundraiser Celebration
Apr 2, 2018
Software Updates
Feb 24, 2018
Software Updates
Jan 14, 2018
Major Site News
Jan 10, 2018
Event Results
---
May we recommend..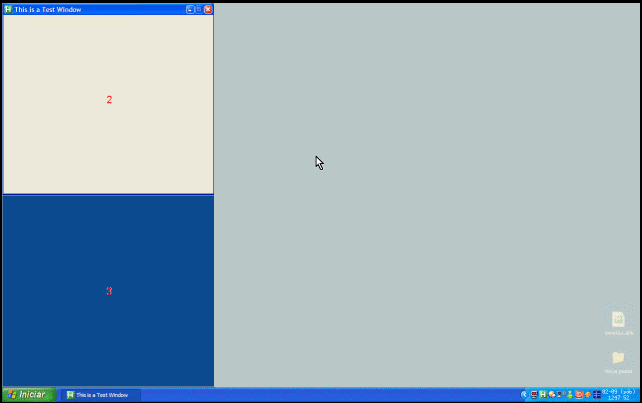 JGPaiva's GridMove tool started as a request on the Coding Snacks section of our forum, and grew into a very popular utility.
GridMove let's you create a virtual grid on your screen where you can drag and drop and snap windows to specific locations and sizes.
Our daily Blog
This page spotlights the most interesting posts collected from our forum every day.
Nice long cool article: "The Big Hack: How China Used a Tiny Chip to Infiltrate U.S. Companies"

In 2015, Amazon.com Inc. began quietly evaluating a startup called Elemental Technologies, a potential acquisition to help with a major expansion of its streaming video service, known today as Amazon Prime Video...
Nested on the servers' motherboards, the testers found a tiny microchip, not much bigger than a grain of rice, that wasn't part of the boards' original design. Amazon reported the discovery to U.S. authorities, sending a shudder through the intelligence community. Elemental's servers could be found in Department of Defense data centers, the CIA's drone operations, and the onboard networks of Navy warships. And Elemental was just one of hundreds of Supermicro customers... During the ensuing top-secret probe, which remains open more than three years later, investigators determined that the chips allowed the attackers to create a stealth doorway into any network that included the altered machines. Multiple people familiar with the matter say investigators found that the chips had been inserted at factories run by manufacturing subcontractors in China.


https://www.bloomber...rica-s-top-companies




posted by

mouser

(

permalink

) (

read 13 comments

)
Nice long video discussing all the different ways speed-runners worked to improve how fast they could complete a tiny level in the video game Super Mario Brothers, over the course of more than a decade.




posted by

mouser

(

permalink

) (

read 1 comment

)
A nice long picture-heavy version of a talk given recently on the past and future of the text adventure game engines that set the standard for text adventure games, and powered such classics as Zork.

Inform is a domain-specific language, and its domain is the creation of interactive fiction. When it began in 1993, Inform was simply a new hacker tool for making what we used to call adventure games: that is, textual games with a turn cycle in which the player typed commands and the game then revealed an appropriate piece of story — a story partly generated dynamically, but partly following a narrative already laid out by the author. This is a genre of writing which began with recreational computing in the 1970s, then passed through a commercial phase in the 1980s. Inform is called Inform in part because of the classic works of a company called Infocom:


http://www.emshort.com/ifmu/inform.html




posted by

mouser

discovered on

www.boingboing.net

(

permalink

) (

read 1 comment

)
A nice long article on the history of a very inflential first-person shooter game for the nintendo 64, called "Goldeneye 007".

This is a game I played and finished, and it was the best first person shooter I had played up until that point.

The Nintendo 64's GoldenEye 007 — or GoldenEye 64, as it's often known — is seen as one of the system's all-time classics. Aug. 25, 2018, will be the game's 21st birthday (allowing Bond to finally taste one of his revered cocktails), so we reached out to the people who played, reviewed and created the game to see how it all came together, way back in 1997. From the multiplayer being added as an afterthought to the game almost having every Bond actor ever, the game you and your buddies logged hours on — paintballing in the Stack or shooting Boris in the balls — was almost something very, very different...


https://melmagazine....the-n64-129844f1c5ab




posted by

mouser

discovered on OsNews.com

(

permalink

) (

read 7 comments

)
I just want to quote this small blog entry on OsNews because it is concise and insightful.

The application store model is a blessing and a curse. It's a blessing since it made it very easy for developers to get their code to users, but that ease also caused the supply side of applications to grow exponentially. The end result is something we are all aware of - application stores are littered with garbage, prices of software have plummeted to unsustainable levels, which in turn has all but killed off the independent application developer. The top application lists are now dominated by either high-profile applications such as Facebook or Twitter, or predatory pay-to-win gambling "games". Doing any search in a modern application store reveals piles of useless junk.

The next step is obvious: Apple (and perhaps Google) will attempt an almost Netflix-like app subscription service, where you pay Apple a monthly fee for unlimited use of applications available in the store. It's the next step in milking the last possible drop out of third party developers, and while it will surely allow application store proponents to continue to claim the model is working, it's just a stay of execution.

Developing quality software is a time-consuming and expensive task, and the current application store model - with or without subscriptions - is simply incompatible with it. Either software delivery on modern computing devices gets rethought completely, or even the last remaining bits of quality software will simply disappear from application stores.


http://www.osnews.co..._with_app_developers

See also

https://www.thisisin...ons-app-store-2018-7




posted by

mouser

(

permalink

) (

read 1 comment

)
On September 10, Qualcomm is hosting an event in San Francisco where they will announce a new wearable chipset that will more than likely be in all future Wear OS watches. This new chipset is said to be built from the ground up, will allow watches to look pretty when you aren't using them (like a normal watch sitting idly by your side), and extend battery life." More importantly, Qualcomm is betting that this Snapdragon Wear chip will "significantly change the Wear OS ecosystem, what you expect from a smartwatch."

If you buy a smartwatch today, before Qualcomm announces this chip, you will be stuck with a 2+ year old Snapdragon Wear 2100 chip. All of the new Wear OS watches that have been announced recently, use that chip. It's old. It's never been great. And it's about to be replaced by something potentially game-changing for smartwatches...

While there is no sure bet when it comes to a Wear OS revival, this is the most exciting watch-related happening we've had on Android in years. Do not buy a smartwatch today or next week or the following week. Wait until we see what Qualcomm has in store.


https://www.droid-li...martwatch-right-now/




posted by

mouser

discovered on

https://hardware.sla...smartwatch-right-now

(

permalink

) (

read 17 comments

)