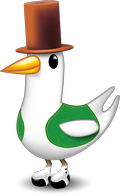 Interested in hiring us?
If you're interested in hiring us to do consulting, custom development, or customization of one of our software programs, please do not hesitate to contact us. To read more about our rates and policies, see: here.
---
I am totally in love with it

When I was planning to write about

Find and Run Robot

. I was wondering why would someone need it on a Windows 7 or for that matter a Windows Vista machine. I totally understand it's need on prior versions of Windows before Windows Vista. But after I installed and started using it I was in love with this utility. Also, it's much more advanced than Vista or Windows 7 Search programs and files feature. It's a great software and I am totally in love with it.