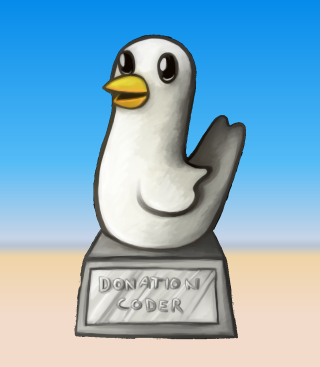 Preserving ancient history
Some things age better than others, but we believe in preserving our old content and discussions, even if only as historical artifacts. This section provides a home for pages that are no longer timely or relevant.
The history of DonationCoder
If you're interested in the history of the site itself, check out our about us page, or browse though our archive of past newsletters.
---
Find and Run In the Dark

As a visually impaired person i LOVE your

Find and Run Robot

. As i can type 10-Finger-System very fast but often can't find a place to click with the mouse your utility is a really lifesaver for me.. More important for me, and this is already true for your FRR, is, that the program uses my own adjusted systemcolors and/or give me the chance to adjust the program colors via preferences/settingsdialog. I have to use a black background with bright (yellow/white) textcolor. And this can't be used with many (bad programmed) programs as i get black writing on a black background, very special to read - indeed! :-)) But with FRR, as i said, i had no problems.

J.T.