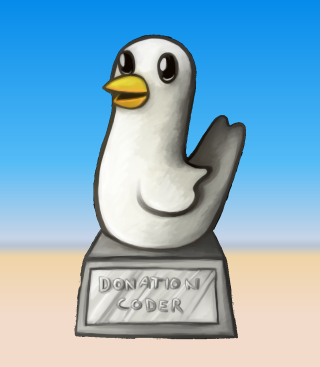 Preserving ancient history
Some things age better than others, but we believe in preserving our old content and discussions, even if only as historical artifacts. This section provides a home for pages that are no longer timely or relevant.
The history of DonationCoder
If you're interested in the history of the site itself, check out our about us page, or browse though our archive of past newsletters.
---
Donating is a No Brainer

Donating to your site was a no brainer for me. It is rare in computer software to see someone so dedicated to their software who also considers each and every request/comment that they receive. I find that to be quite amazing. You are also very responsive to support requests. I will be donating more in the future, because I find your software quite useful.. I use both

Screenshot Captor

and

Find and Run Robot

. I also plan to use

URL Snooper

in the future. I originally stumbled across your site when I ran a search on Yahoo! for Freeware Screen Capture programs. I have been a regular visitor ever since!

T.R.