HOME USERS:
HELP AND ASSISTANCE:
IF YOU LIKE THIS TOOL, SEE:
---
May we recommend..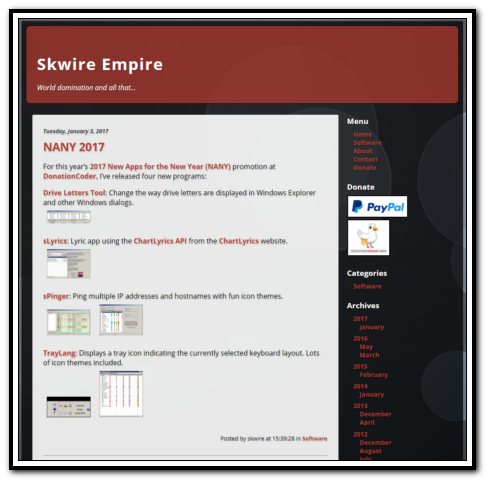 Skwire Empire is a giant collection of programs written by DC member Skwire.
You'll find everything from small utilities coded in requests to posts on the Coding Snacks section of the DonationCoder forum, to full blown applications like the awesome mp3 player, Trout.
One of the most prolific coders on the DonationCoder website, skwire never misses a NANY event, and rarely passes up the opportunity to fulfil a Coding Snack request.
MiniCap is a minimal screenshot capture app intended to be invoked from the commandline or bundled with and called from other tools.
MiniCap has good commandline support, including the ability to launch (and then terminate) apps, capture windows by handle, processid, process name, or interactively.
MiniCap has a convenient interactive capture mode (based on Screenshot Captor's Redbox Capture mode) which may be useful if you don't want to have something like Screenshot Captor running in the background. But where MiniCap really shines is it's use as a non-interactive commandline tool.