HOME USERS:
HELP AND ASSISTANCE:
IF YOU LIKE THIS TOOL, SEE:
---
May we recommend..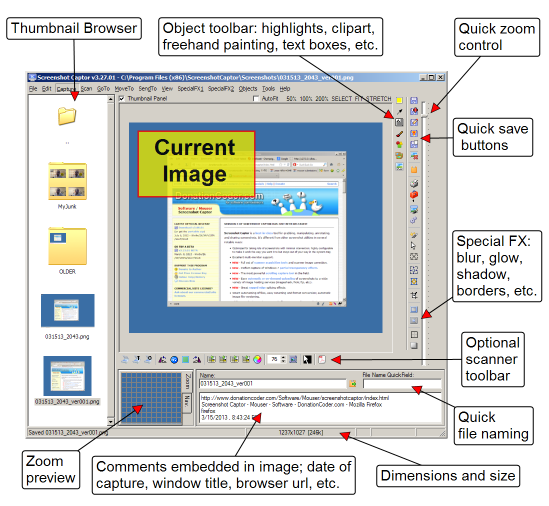 Screenshot Captor is our most well-known tool. A best-in-class tool for grabbing, manipulating, annotating, and sharing screenshots. It's different from other screenshot utilities in several notable ways...
MiniCap is a minimal screenshot capture app intended to be invoked from the commandline or bundled with and called from other tools.
MiniCap has good commandline support, including the ability to launch (and then terminate) apps, capture windows by handle, processid, process name, or interactively.
MiniCap has a convenient interactive capture mode (based on Screenshot Captor's Redbox Capture mode) which may be useful if you don't want to have something like Screenshot Captor running in the background. But where MiniCap really shines is it's use as a non-interactive commandline tool.