Still Have Questions?
You know the drill -- the first order of business is to search our site or forum for answers to your questions.
But don't hesitate to contact us directly with questions. We don't have secretaries - you'll get a reply right away from the same people who designed the website and coded the software here. Or post your questions on our public forum for a community response.
Live Chat
If you prefer, you can join our text chat channel on irc and speak to other DC members and administrators 24 hours a day, 7 days a week.
---
May we recommend..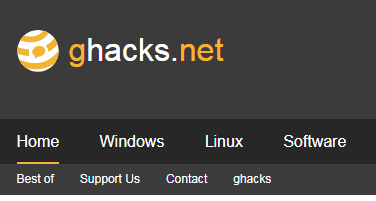 Ghacks.net is a technology blog that started in 2005, around the same time that DonationCoder got started. Although it covers a diverse set of technology topics, it has been one of the reliably excellent blogs for discovering and keeping up to date on Microsoft Windows applications. Martin, who runs ghacks, has always taken a keen interest in the events and software we make here at DonationCoder, and we're proud to call ghacks a friend.