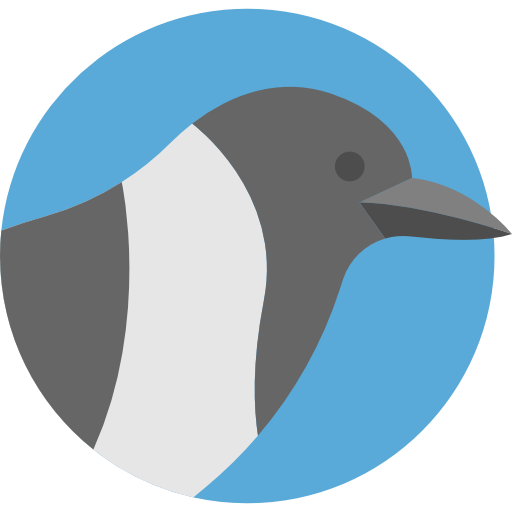 What do others say?
Whether it's a compliment or a complaint, we like to memorialize the things people have said about DonationCoder.com.
On this page you'll find some of the quotations we have collected from emails and around the web.
Share your thoughts!
Let us know what you think about our site and our software, just click the big green button in the upper right hand side of the page to add your testimonial.
Testimonials: What Folks Say About Us
Freeware Junkie on DonationCoder.com
This is a heckuva deal. If you're not familiar with DonationCoder, you should be...I gave
ScreenShot Captor
bragging rights for
the best non-commercial freeware screen capture program
.
DC is trying to hit their goal of $8,000 for the end of the month (but I'm sure they won't complain if they get more). Head out there and show them some love. I know Mouser and the rest of the gang will appreciate it! I know I will be donating.
2017-06-24
FreewareJunkie Blog
read more..
gHacks on DonationCoder.com
The Donation Coder website and community is special... because it is taking an approach that most other sites on the Internet does not take. Instead of relying on online advertisement to fund their projects they rely on donations from their community. Those donations are put into good use to pay for the server costs, websites and also some of the regular goodies that they throw at their users and members.

There are quite a few reasons why I like the Donation Coder. They do produce some fantastic programs that I use on a daily basis. But the software is only one aspect of the website. If you ever participated in their forum you might have realized how helpful they are. Just post an idea about a new software program and watch what happens. It is not seldom that you get a working piece of code after a few hours that does exactly what you wanted.

I personally have not donated before (shame on me) and I figured that I should do so before even starting this article. I suggest you do the same if you like Donation Coder software and have a few bucks to spare. It's money well spend. Rock on!

2017-06-24
gHacks.net
read more..
Amazing Programmers
There are some amazing software programmers over there, and what's even better is that they can answer almost any software-related questions.

2017-06-24
Ryan
read more..
Downloaded Everything
Love the software! I just finished downloading practically everything. All seem to have a keen use for me.

2017-06-24
M.
The Concept
I love your site, and the concept is brilliant

2017-06-24
J.F.
Process Tamer and Translator Boomerang
I heard about you from ShellX City, your Find and Run Robot I believe. Process Tamer has become my favorite though. It's pretty much perfect as is. Your site has made it onto my daily surfing list and I'm always thrilled to find you guys have released a new toy. Really that is why I decided to donate - you make this compulsive tooler happy. I really like your business model; it's very very cool of you to take this approach and I appreciate that by supporting you I'm also helping out other folks who cannot afford to donate to your most worthy cause...one more thing: you've really helped out my network's users by releasing the [Google Translator] Boomerang - responses from support are much more amusing..

2017-06-24
J.M.
URL Snooper
I found DonationCoder.com during one of late night surfing sessions. I was just looking bouncing around and came across URL Snooper and thought it was a great program. The more I looked at your programs the more I liked the way they were created. I love the way your programs: 1 are small and compact 2 install cleanly 3 have none of the "bloat" that a lot of people put in 4 take the stance that great programs do not have to be expensive These are the reasons I decided to donate.

2017-06-24
A.T.
Twice is a Charm
I first discovered your site doing a google search on various screencasting tools and stumpled upon your review about a week after it had been released.. Later I was searching for free alternatives to Approcket (and the likes of Quicksilver on Mac) and again I ended up on your site finding Find and Run Robot.. I have also followed some of the activity in the forums and it really seems like a nice community that has developed around the site and the forums in particular. I'm also impressed with all the time you seem to be spending both keeping the site up-to-date and writing in the forums. The reason for my donation is a combination of the programs, the reviews, the nice community and the whole idea of donationcoder. But especially the usefulness of Find and Run Robot.

2017-06-24
B.M.