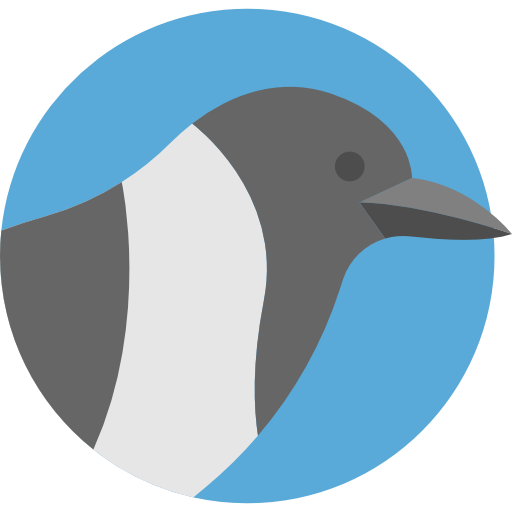 What do others say?
Whether it's a compliment or a complaint, we like to memorialize the things people have said about DonationCoder.com.
On this page you'll find some of the quotations we have collected from emails and around the web.
Share your thoughts!
Let us know what you think about our site and our software, just click the big green button in the upper right hand side of the page to add your testimonial.
Testimonials: What Folks Say About Us
Elite Freeware on DonationCoder.com
Donationcoder.com
the site where i have found many of the greats apps that i have featured in my blog like
FAAR
and
WishList
is having a fundraiser to help pay it's hosting expenses which are a lot, so if you have a few bucks laying around please consider
making a donation to the site
. Usually i wouldn't make an appeal for another site but Donation coder is special to me, it hosts a large number of good apps while also having one of the nicest communities that i have ever seen in a forum, sometimes people there will try make a program based on a request that you made which is simply awesome! I already
donated
and i hope that you do too if you can, Donation Coder is worth it in my opinion.
2017-06-24
EliteFreeware blog
read more..
Looking for a Word Processor? Here ya Go!
Have you been looking for a great word processor that fits all of your needs? There are so many options available that it is hard to review them all on your own, which is why Donation Coder took the time to assemble a
very comprehensive comparison of the word processors available
.
2017-06-24
CybernetNews Blog
read more..
URL Snooper Opinions on FileForum

What cant I say thats good about this program? I mean, it does everything its designed to do and it does it well. Very seldom does a program of this caliber cross the internet. If you are sick of having to hunt down a url to a media file, use this, it will save you loads of time.

2017-06-24
FileForum
read more..
Process Tamer Opinions on FileForum

This is a unique application that does exactly what it promises. If you test a lot of software, as I do, then you must run this! When you have a lot of processes running, and some are not well known, this software can mean the difference between a system crash and a minor annoyance... Wow! This program is a gem! Six points out of five!

2017-06-24
FileForum
read more..
Screenshot Captor - The last word in screen grabbing
With the ability to capture any kind of window in any application,
Screenshot Capture
is the last word in screen grabbing. It possesses all the features found in commercial screen grab application such as SnagIt, and it's totally free--though the host asks for a suggested donation of any amount,
2017-06-24
PCWorld
read more..
CFD Button - Works well and is very pleasant to use

A nice little free program that works well and is very pleasant to use. There are a handful or reasons why this program might be preferable to others like it out there, including its simplicity, its portability, and its compatibility with both XP as well as Vista.

2017-06-24
FreewareGenius Blog
read more..
Desktop Coral - Points for Originality

When I first found this program I was attracted to its uniqueness and originality much more so than any practical applications of it. Having said that it is easy to imagine how a reserved area on any side of the screen can be the perfect spot to place some applications..this is an interesting program that gets points for originality.

2017-06-24
FreewareGenius Blog
read more..
OSD Mute - I Really Like This One
I found this little gem [
OSD Mute
] over at the Donationcoder forum. It' a little Autohotkey-based app that displays a semi-transparent "Mute O" message on the desktop whenever the PC volume is muted. Yes my friends (to borrow from John McCain) the days of panicking because of not knowing why there's no sound coming out of your computer are over.. I really like this one.
2017-06-24
FreewareGenius Blog
read more..