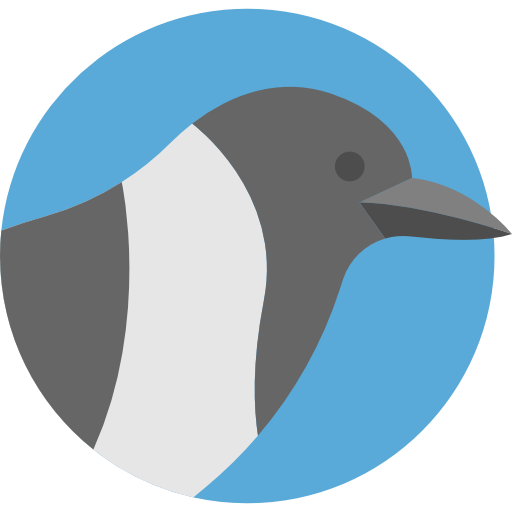 What do others say?
Whether it's a compliment or a complaint, we like to memorialize the things people have said about DonationCoder.com.
On this page you'll find some of the quotations we have collected from emails and around the web.
Share your thoughts!
Let us know what you think about our site and our software, just click the big green button in the upper right hand side of the page to add your testimonial.
Testimonials: What Folks Say About Us
Lots of clever free utilities

The Donation Coder site is offering hundreds of free utilities all full-featured with no nag screens. They use a novel licensing system: you have to register to get a free license key which allows you to download any number of programs on the site. This key lasts six months after which you must return to the site to download another free license key. After a year you are given a permanent license. Alternatively, you can make a once-up donation of any size and get a permanent key straight away. It's a clever and ethical way to encourage users to recognize the work done by freeware authors and I support it fully. The quality of the utility programs offered is very high and a number are unique in what they do. Highly recommended.

2017-06-24
Tech Support Alert Newsletter
read more..
Screenshot Captor: Does Everything I Need and More
That's when I found the freeware
Screenshot Captor
which does everything I need, and more. With Screenshot Captor it is possible to grab the complete screen, part of the screen, a fixed size or the active window using hotkeys. If you simply press the print key it grabs the current screen for instance. Whenever you've done that you see a little default box with some options in it, for instance save the image, create thumbnail, discard image and so on.. This is definately the best screenshot tool for my purposes, it is fast and has everything that I need to speed up the process and still have great screenshots for my blogs.
2017-06-24
gHacks.net Blog
read more..
Create your own Flipbooks: Another Great Idea
Flipbook Printer
is another great idea especially for birthdays, holiday season or other occurrences where kids are around. It makes it possible to create flipbooks from avi files and is easy to manage.. Flipbook Printer offers a great (and cheap) way of creating a special gift for someone that you like. I would say that not only kids but also women would love this kind of present.
2017-06-24
gHacks.net Blog
read more..
Grid Move divides your desktop into grids

Grid Move is a nice windows management tool which makes working with windows easier.

2017-06-24
gHacks.net Blog
read more..
Drag and Drop Robot
Drag and Drop Robot
can be described as a program that interacts with command line tools to add batch processing and drag and drop functionality to them. This might sound complex at first but in reality it is not.. The most interesting aspect of this software is probably that it is possible to add configuration files. This is excellent for users who work with audio or video encoders for instance. If you want to encode 1000 mp3 files you could simply use lame, add the command line options that you want to use and drag and drop the folder(s) that contain the mp3 files into the window.
2017-06-24
gHacks.net Blog
read more..
Toddler Trap: I don't have to worry anymore
My nephew is sometimes coming over and I would accept any bet that he is heading straight towards the computer pressing buttons and moving the mouse around. This can cause some irritation and probably damage and I finally found a way to stop him. This is actually helpful in numerous ways, have you ever tried watching a movie with a kid on the computer? Then I discovered
Toddler Trap
by Skrommel a member of Donation Coder.. So, whenever he comes the first thing I do is start up Toddler Trap and let him have his fun. I don't have to worry anymore and he is happy.
2017-06-24
gHacks.net Blog
read more..
Screenshot Captor - Attractive and Useful
Screenshot Captor
shines when it comes to processing a captured screen. MWSnap was only able to save it in various formats while Mouser's software can add elements to the screen before saving it. It is nevertheless possible to simply save it and use it that way. Users who like to add text, images or objects to screenshots on the other hand will find all the tools they need to do just that.. The screen capture software should be the right application for anyone who takes screenshots regularly. Users who process their screenshots afterwards will find all the tools they need to do just that without the need to install an image editor to do so.
2017-06-24
gHacks.net Blog
read more..
Protect Your Computer From Crazy Little Fingers
Children are attracted to computers.. Adults usually do not think that something bad can happen if their children hammer on the keyboard but they sometimes find the kill combination that does something unexpected.
Crazy Little Fingers
steps in and offers a rewarding experience for the child while keeping the computer data safe. It is a fully portable application that assigns images to keys on the computer keyboard disabling all other keys that are not assigned. If a child presses a key an image is displayed, the image can be anything as it is possible to exchange the default images with others.. This could make for some interesting experiences. It would be possible to create a set of A-Z and 1-0 images that show the letter or number and something that begins with them, say an apple for A, a bee for B and so on.
2017-06-24
gHacks.net Blog
read more..