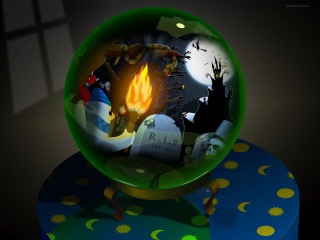 Have a suggestion?
Click here to suggest a blog item.
Newsletters Archive
Catch up with DonationCoder by browsing our past newsletters, which collect the most interesting discussions on our site: here.
Editorial Integrity
DonationCoder does not accept paid promotions. We have a strict policy of not accepting gifts of any kind in exchange for placing content in our blogs or newsletters, or on our forum. The content and recommendations you see on our site reflect our genuine personal interests and nothing more.

---
Latest News
April 27, 2019
Software Updates
Feb 26, 2019
Software Updates
Feb 23, 2019
Software Updates
Feb 14, 2019
Software Updates
Jan 6, 2019
Event Results
Dec 2, 2018
Software Updates
Nov 13, 2018
Software Releases
July 30, 2018
Software Updates
June 24, 2018
Software Updates
June 6, 2018
Software Updates
Apr 2, 2018
Fundraiser Celebration
Apr 2, 2018
Software Updates
Feb 24, 2018
Software Updates
Jan 14, 2018
Major Site News
Jan 10, 2018
Event Results
---
Process Tamer: My New Favorite App

The third item I'd like to mention is my new favorite app. I'm sure just about every computer user who uses Windows has, at least once, had an application freak out and chew up all your cpu cycles leaving you with the most sluggish machine you've ever seen. Enter

Process Tamer.

This little app will save you countless hours of frustration and dollars spent on getting rid of that windows inspired headache. Its a very small (140k) app that sits in the system tray and monitors processes and how much of the cpu they are using. When a process rises above a certain level (that you set), that process is automatically lowered in priority. It doesn't kill the process entirely. So if it is a legitimate, normally functioning process, it will continue to operate. But if it is being a bad seed, having its priority lowered will allow the normal execution of other apps and allow your computer to function normally. I can't begin to tell you how much time and frustration this saves me. The very same day I found and installed this on one of my computers, I had a process go ballistic on another computer. I meant to install Process Tamer first change I got on my second computer, but being my procrastinatory self put it off. After fixing that rogue process I installed Process Tamer and have never had a problem since!

W.H.
Our daily Blog
This page spotlights the most interesting posts collected from our forum every day.
You are viewing a specific blog item. Click here to return to the main blog page.
Really long interesting article on Read Dead Redemption 2, a much awaited video game (I thought the original was one of the top 10 video games I had ever played).

The most brain-shattering example happens when you play dominoes. You can see neither the board nor your hand from the main default screen while playing dominoes. And I have a big TV, so please, it's not the TV. But the game is designed so you can zoom in on the board, then zoom out, and then zoom back in on your hand. It's designed to mimic what it would actually feel like to be realistically playing dominoes.

Not only is this a really obstinate decision, but the board view is actually worthless because the view of your hand is even better and closer than the view that shows you the board. That means you have to hold the left trigger basically the entire time you play to properly see the board. This is a ridiculous choice to me, on every level, because it so readily creates an exhausting experience.


https://www.polygon....ory-design-criticism




posted by

mouser

discovered on osnews.com

(

permalink

) (

leave a comment

)