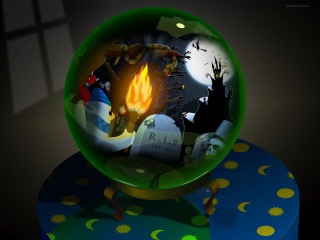 Have a suggestion?
Click here to suggest a blog item.
Newsletters Archive
Catch up with DonationCoder by browsing our past newsletters, which collect the most interesting discussions on our site: here.
Editorial Integrity
DonationCoder does not accept paid promotions. We have a strict policy of not accepting gifts of any kind in exchange for placing content in our blogs or newsletters, or on our forum. The content and recommendations you see on our site reflect our genuine personal interests and nothing more.

---
Latest News
April 27, 2019
Software Updates
Feb 26, 2019
Software Updates
Feb 23, 2019
Software Updates
Feb 14, 2019
Software Updates
Jan 6, 2019
Event Results
Dec 2, 2018
Software Updates
Nov 13, 2018
Software Releases
July 30, 2018
Software Updates
June 24, 2018
Software Updates
June 6, 2018
Software Updates
Apr 2, 2018
Fundraiser Celebration
Apr 2, 2018
Software Updates
Feb 24, 2018
Software Updates
Jan 14, 2018
Major Site News
Jan 10, 2018
Event Results
---
FreewareGenius Blog on DonationCoder.com

If you'e not familiar with it, Donationcoder is one of the web's best sources for high quality, free and donationware software. But its more than that: Donationcoder is a community of coders and software enthusiasts, a site that been successful in sustaining an ongoing, intelligent conversation about software for years (including some of the most in-depth and high-quality

software reviews

on the internet). Since their inception four years ago, Donationcoder have been a part of a bold experiment in

alternative funding

based entirely on member donations. Not only have they proved the skeptics wrong by surviving, they have succeeded in thriving and in delivering a

constant stream of applications

and attaining s deserved reputation for sophisticated, intelligent discourse.
Our daily Blog
This page spotlights the most interesting posts collected from our forum every day.
You are viewing a specific blog item. Click here to return to the main blog page.
Since 2007 we have held an annual event that we call NANY (New Apps for the New Year), where we ask the coders who hang out on DonationCoder to create some new piece of free software and share it with the world on January 1st of the new year.

NANY is really the funnest thing we do on this site, and it's one of the few times we can all play together. There are no winners or losers, it's simply a celebration of programming and creating new software and sharing it with the world. You can target any operating system (desktop or mobile) or even make a web-based tool. It can be a game, utility, large application, whatever. DC takes makes no claim on your software, it's just an event to encourage you to share a creation with others. Best of all, everyone who participates gets a free commemorative coffee mug.

You can browse and download the 2019 Nany forum section here:

https://www.donation...ndex.php?board=328.0

But a proper round-up summary of all entries will be posted in the next couple of days.

Continue reading the rest of the entry and discuss..

posted by

mouser

(

permalink

) (

read 34 comments

)