1
« on: August 02, 2020, 05:08 PM »
OK, I was skeptical when this popped up in my Brave Ads. Is this just a way for another blockchain miner to tap my precious Gigahertz to make
them
money, or is this as revolutionary as they claim? I think it's a great idea that if I spend some time in a game and gather assets to my inventory, that it can represent actual possessions via blockchain, which can be used in other games on the network. Now if they somehow develop this to the point that you can actually cash it out, hmmm...
Farmville Creator to Launch Blockchain Game Network
"It's going to be a revolutionary experience for people," Schiermeyer said. "Unlike any other experience I've ever seen, when you spend money here, you actually get something, something that you can keep, and maybe even give away or give some to somebody else. You can't do that in traditional free-to-play games right now. And people just accept that. I think that once people realize that you don't have to accept that situation, and you can actually own your own items, then people aren't going to play those other games anymore."
The first game is Townstar, which is in open Beta at the moment:
https://www.gala.gam...kchain-games-on-gala
I read a little further, and paused here:
Townstar will feature an in-game tokenized currency with a fixed price. The game also includes a pseudo-mining feature. Players can purchase "loot boxes," which contain the parts needed to build a "farm bot," which can be used to mine the in-game currency. Farm bots can also be purchased pre-assembled within the game for a much higher price.
"... much higher price." you ain't kidding. According to
https://townstar.info/#
, it'll cost you $100,000.00 or 13.902 BTC to buy a FarmBot outright, or you can start with the lowest Loot Box tier at $10 or 0.00139 BTC. Here's what that's all about:
Mine While You Play
Only 1,000 FarmBots will be available. FarmBot is not only extremely rare but is the only way BoxCoin is mined and introduced into Town Star.
Players who have BoxCoin will be able to buy, sell, share, or use it to enhance in-game play.
And there it is. Sounds interesting, but I'm not sure I'll be taking the plunge; they want my phone number to sign up for the game, and I don't know that they have a Linux version. Or maybe it's a browser game? I don't know, I couldn't find anything about it. Anyways, check it out:
https://cointelegrap...ckchain-game-network
https://venturebeat....ecentralized-gaming/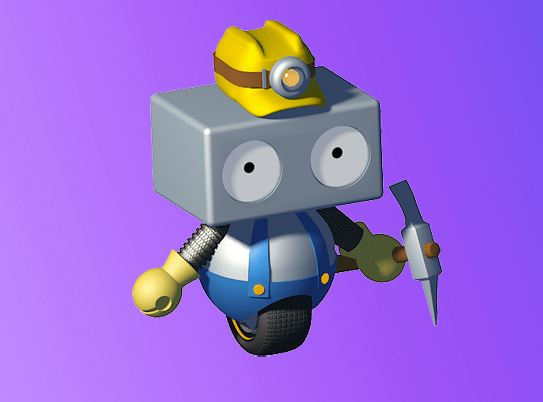 ---
from a random Brave Rewards ad