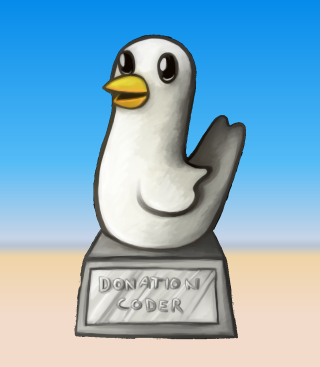 ---
OSD Mute - I Really Like This One

I found this little gem [

OSD Mute

] over at the Donationcoder forum. It' a little Autohotkey-based app that displays a semi-transparent "Mute O" message on the desktop whenever the PC volume is muted. Yes my friends (to borrow from John McCain) the days of panicking because of not knowing why there's no sound coming out of your computer are over.. I really like this one.