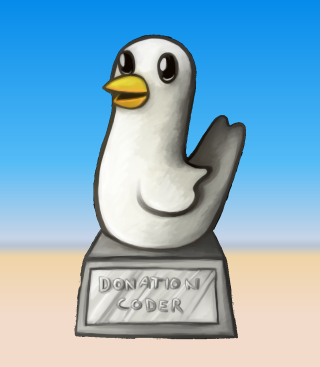 ---
Freeware Junkie on DonationCoder.com

This is a heckuva deal. If you're not familiar with DonationCoder, you should be...I gave

ScreenShot Captor

bragging rights for

the best non-commercial freeware screen capture program

.

DC is trying to hit their goal of $8,000 for the end of the month (but I'm sure they won't complain if they get more). Head out there and show them some love. I know Mouser and the rest of the gang will appreciate it! I know I will be donating.