FAQ Sections:
Become a Supporting Member
There are many benefits to becoming a donating member, including a permanent non-expiring license key for all of our programs, early access to beta releases and new reviews, discounts on popular shareware, and much more.
Still Have Questions?
You know the drill -- the first order of business is to search our site or forum for answers to your questions.
But don't hesitate to contact us directly with questions. We don't have secretaries - you'll get a reply right away from the same people who designed the website and coded the software here. Or post your questions on our public forum for a community response.
Live Chat
If you prefer, you can join our text chat channel on irc and speak to other DC members and administrators 24 hours a day, 7 days a week.
---
May we recommend..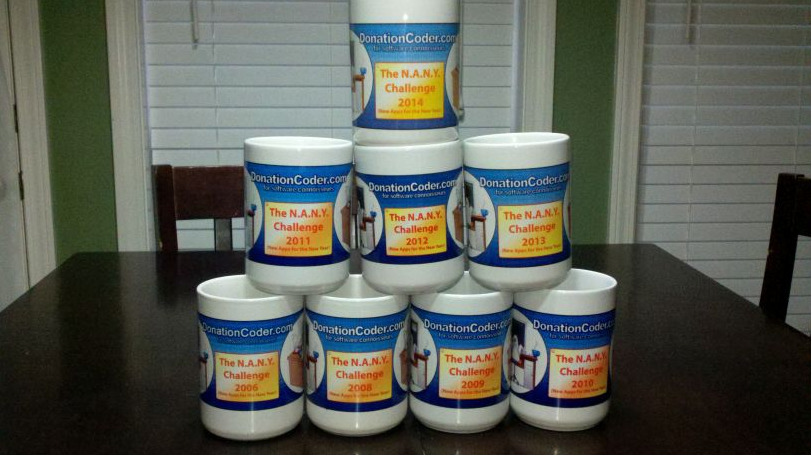 Check out the new free software and fun stuff released as part of our NANY (New Apps for the New Year) 2018 event on January 1, 2018: here.
Since 2007 we have held an annual event that we call NANY (New Apps for the New Year), where we ask the coders who hang out on DonationCoder to create some new piece of free software and share it with the world on January 1st of the new year. NANY is really the funnest thing we do on this site, and it's one of the few times we can all play together. There are no winners or losers, it's simply a celebration of programming and creating new software and sharing it with the world.