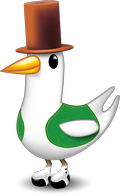 Why Donate?
There are many benefits to becoming a donating member, including a permanent non-expiring license key for all of our programs, early access to beta releases and new reviews, discounts on popular shareware, and much more.
Donate now using PayPal and you'll receive your lifetime member activation code and non-expiring program license instantly via email.
Commercial Users
Click here to learn more about our Commercial/Site Licensing
Commitment To Integrity
None of our software contains toolbars, spyware, adware, or bundled software of any kind. We will refund any donation at any time with no questions asked. All donations are processed securely by trusted financial services; we do not receive your credit card or personal information when you donate, and we will not share your email address with anyone. For more information please read our Privacy Policy.
Want to learn more?
---
May we recommend..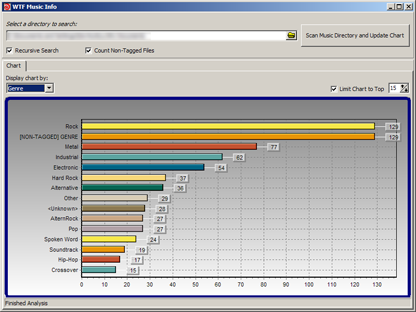 Occasionally a friend of DC without a web site will release a program and ask us to host it. We've create the Miscelaneous Member Software Archive for this purpose.
There you will find some programs by DC member seedling, including: Random MixTape Maker, which takes a large collection of your mp3 files and creates playlists with a specified target duration; WTF Music Info, which will scan your music directories and give you a nice, graphical view of your music library.
Number of programs available: 3
Last updated: 2008
Visit the miscelaneous DC member archive page to browse apps and download them here: http://www.dcmembers.com/archive.
Thank you for your interest in making a donation and becoming a supporting member of DonationCoder.com!
We are currently offering what we think is a remarkable opportunity. As of April 2018, anyone making a one-time donation of any amount, will receive a lifetime supporting membership at DonationCoder.com.
Here's how you'll benefit from becoming a supporting member:
A permanent non-expiring License Key for all of our current and future programs.
Guaranteed lifetime access to site content with no recurring charges ever, regardless of any future changes to site policy.
Access to exclusive software releases (our software is generally freeware but members get preferred access to new programs and program updates before they become available to the public).
Giant discounts on programs that receive our awards (often 50% off).
Early access to new reviews and the ability to enter our monthly shareware software giveaway.
Special access on our forum, including the ability to help decide what subjects we review and what programs we write next.
The ability to participate in our exciting new micro-donation system, known as DonationCredits, that lets you choose where your donation goes.
The satisfaction of supporting a good cause.