126
« on: March 28, 2012, 01:57 AM »
Hank, what was wrong with SharePoint Designer?
I had to make sure to get the 2007 version (not the 2010 version) because the former doesn't need access to SharePoint (whatever that is) in order to edit my webpages.
Regards David.P
--
PS: two more editors with split screen mode -- and two caveats: 1.) I haven't tried them and 2.) they are payware.
Alleycode: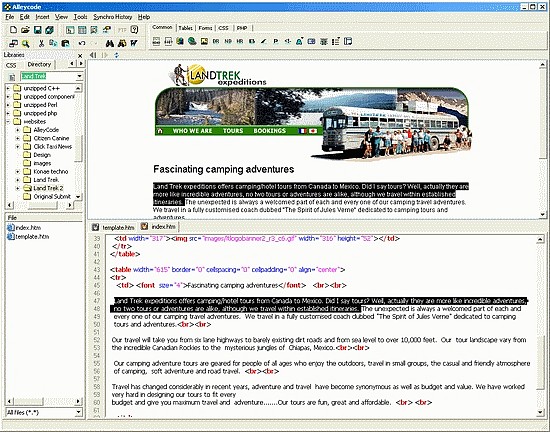 MyEclipse: