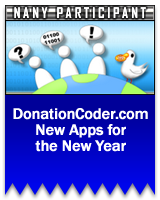 NANY 2023: ENTER NOW!
The NANY 2023 event is now closed.
If you are a coder, any new program (or addon) that you have released in the previous year, which is freeware/donationware for home users is eligible.
And if you are not a coder, you can still participate by helping coders with ideas and testing.
To join in the adventure, visit: The NANY 2023 forum section.
---
NANY contests:
---
May we recommend..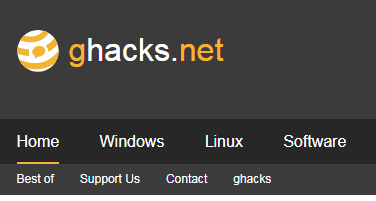 Ghacks.net is a technology blog that started in 2005, around the same time that DonationCoder got started. Although it covers a diverse set of technology topics, it has been one of the reliably excellent blogs for discovering and keeping up to date on Microsoft Windows applications. Martin, who runs ghacks, has always taken a keen interest in the events and software we make here at DonationCoder, and we're proud to call ghacks a friend.
You are viewing a specific blog item. Click here to return to the main blog page.
It's a simple virtual desktop manager. Almost as simple as it gets!

It is limited to 4 virtual desktops: 3 "normal" virtual desktops and one (named as 0) where all the windows appear.

It is mostly hotkey based, although it has a minimalist gui too.

The hotkeys are defined as follows:

windows + 0: show desktop 0

windows + 1 / 2 / 3: show corresponding desktop

windows + left / right: show next desktop

windows + shift + 1 / 2 / 3: add window to that desktop

windows + c: show the "changer", which allows you to change desktops using only the mouse.

Now... Why did i make it? 2 reasons:

low memory usage (about 3mb)
It's a script!

This program being a script means i (and anyone else) can change it to suit my own needs! Of course, source code in AHK is in the zip package. I only ask for recognition if you decide to change it and distribute it.

posted by

jgpaiva

(

permalink

) (

read 7 comments

)