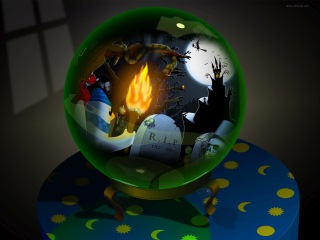 Have a suggestion?
Click here to suggest a blog item.
Newsletters Archive
Catch up with DonationCoder by browsing our past newsletters, which collect the most interesting discussions on our site: here.
Editorial Integrity
DonationCoder does not accept paid promotions. We have a strict policy of not accepting gifts of any kind in exchange for placing content in our blogs or newsletters, or on our forum. The content and recommendations you see on our site reflect our genuine personal interests and nothing more.

---
Latest News
July 30, 2018
Software Updates
June 24, 2018
Software Updates
Apr 2, 2018
Fundraiser Celebration
Apr 2, 2018
Software Updates
Feb 24, 2018
Software Updates
Jan 14, 2018
Major Site News
Jan 10, 2018
Event Results
---
DonationCoder.com Software is Loved

I love Process Tamer very much! I also love DonationCoder.com very much! And Thank you very much for producting the Process Tamer that's make lots of fun to my life! Thank you very much for DonationCoder.com producting so much useful and funny free softwares to the beautiful world

P.
Our daily Blog
This page spotlights the most interesting posts collected from our forum every day.
I read this story about a doctor trying to get permission to do a harmless research study by giving people a simple questionnaire, and the loopholes he eventually gave up trying to jump through.

I have had some limited experience with big government bureaucracies, and his conclusion here really mirrors my thoughts:

I sometimes worry that people misunderstand the case against bureaucracy. People imagine it's Big Business complaining about the regulations preventing them from steamrolling over everyone else. That hasn't been my experience. Big Business – heck, Big Anything – loves bureaucracy. They can hire a team of clerks and secretaries and middle managers to fill out all the necessary forms, and the rest of the company can be on their merry way. It's everyone else who suffers. The amateurs, the entrepreneurs, the hobbyists, the people doing something as a labor of love. Wal-Mart is going to keep selling groceries no matter how much paperwork and inspections it takes; the poor immigrant family with the backyard vegetable garden might not.

Bureaucracy in science does the same thing: limit the field to big institutional actors with vested interests. No amount of hassle is going to prevent the Pfizer-Merck-Novartis Corporation from doing whatever study will raise their bottom line. But enough hassle will prevent a random psychiatrist at a small community hospital from pursuing his pet theory about bipolar diagnosis. The more hurdles we put up, the more the scientific conversation skews in favor of Pfizer-Merck-Novartis.


http://slatestarcode...29/my-irb-nightmare/




posted by

mouser

discovered on

http://andrewgelman.com/

(

permalink

) (

read 1 comment

)
If you are a server admin and have a Drupal installation, you need to update it immediately.

A dangerous Drupal flaw could leave your site completely compromised if you don't patch the flaw immediately.

Developers of popular open-source CMS Drupal are warning admins to immediately patch a flaw that an attacker can exploit just by visiting a vulnerable site.

The bug affects all sites running on Drupal 8, Drupal 7, and Drupal 6. Drupal's project usage page indicates that about a million sites are running the affected versions.





posted by

mouser

(

permalink

) (

read 1 comment

)
When it comes to content producers reacting to the pirating of their works, we've seen just about every reaction possible... They decided to release a version of Photographing the World 3 on several torrent sites a few days before it went to retail, but the version they released was much different than the actual product. It was close enough to the real thing that many people were left wondering just what the hell was going on, but ridiculous enough that it's downright funny. "The whole time we were thinking: 'This isn't even on the market yet! You guys are totally stealing this and emailing us and complaining about it,"


https://www.techdirt...em-hilariously.shtml




posted by

mouser

(

permalink

) (

read 3 comments

)
Actually let me sort of force someone else to go first by sharing some photos of the paintings that made me think to start this thread.
Long time DC member cranioscopical recently mentioned a website he had made for the paintings of his wife (Barbara Bickell), and I was blown away by them.

... now don't let those intimidate you -- this thread is for everyone here to share their work, no matter your level of skill... Show us what you got!


posted by

mouser

(

permalink

) (

read 41 comments

)