HOME USERS:
HELP AND ASSISTANCE:
ADDON DOWNLOADS:
---
May we recommend..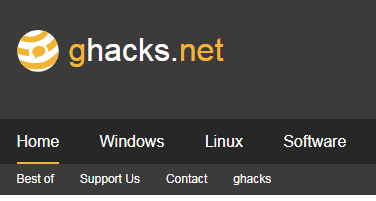 Ghacks.net is a technology blog that started in 2005, around the same time that DonationCoder got started. Although it covers a diverse set of technology topics, it has been one of the reliably excellent blogs for discovering and keeping up to date on Microsoft Windows applications. Martin, who runs ghacks, has always taken a keen interest in the events and software we make here at DonationCoder, and we're proud to call ghacks a friend.
Multi Photo Quotes is the *elegant* screensaver that combines images with quotes.
It has some unique and noteworthy features:
Works with video files (and subtitle files) to show random frames from videos.
Package and share your own custom screensavers easily. It was designed with multimonitor setups in mind (but can work on single monitor pcs too).
Images and Quotes can be combined easily into Media packs that can be shared.
Autosizing of Quote text; options to show date and time.
Supports text, WikiquoteScreensaver, Fortune, and Srt subtitle file formats.
Supports commandline addon tools to grab quotes from online sources such as QuotesDaddy.
Completely customize the way your images are laid out.
You can also download the Multi Photo Quotes Builder tool, MPQBuilder:
Create and share your own screensaver setup packages with your own images and quote files.
Completely royalty free.