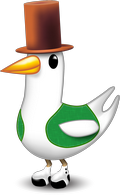 Interested in hiring us?
If you're interested in hiring us to do consulting, custom development, or customization of one of our software programs, please do not hesitate to contact us. To read more about our rates and policies, see: here.
---
What they say about us..

Looking for a best-in-class screenshot capture program?
Screenshot Captor might just be it.
Screenshot Captor is undoubtedly the leader of the pack -- if you are looking for the best in class, get Screenshot Captor.