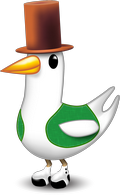 Interested in hiring us?
If you're interested in hiring us to do consulting, custom development, or customization of one of our software programs, please do not hesitate to contact us. To read more about our rates and policies, see: here.
---
What they say about us..

Whether you are contacting the technical support for an application or you want to share something with your friends, Screenshot Captor is the right tool for the job.