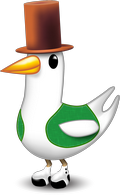 Interested in hiring us?
If you're interested in hiring us to do consulting, custom development, or customization of one of our software programs, please do not hesitate to contact us. To read more about our rates and policies, see: here.
---
DetachVideo - Pretty Cool

DetachVideo

is a small and portable utility that can actually detach videos that you are watching in your browser and place into it's own window which is pretty cool.