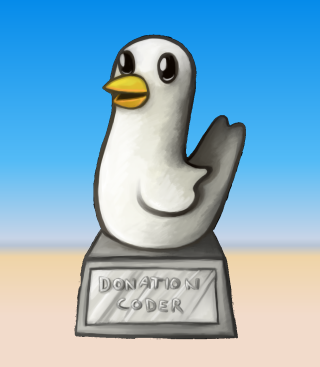 Preserving ancient history
Some things age better than others, but we believe in preserving our old content and discussions, even if only as historical artifacts. This section provides a home for pages that are no longer timely or relevant.
The history of DonationCoder
If you're interested in the history of the site itself, check out our about us page, or browse though our archive of past newsletters.
---
URLSnooper Has Fans

This is by far one of the most useful program I've ever used. I've always hated having to edit source code to try and hack out a link to a media file, now I can get them without any real work at all. Thanks to mouser, perhaps one of the best developers in the software industry. Great job man! [about URL Snooper]

M.S..