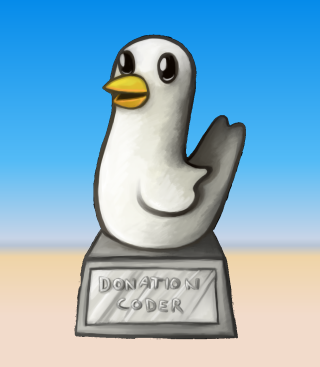 Preserving ancient history
Some things age better than others, but we believe in preserving our old content and discussions, even if only as historical artifacts. This section provides a home for pages that are no longer timely or relevant.
The history of DonationCoder
If you're interested in the history of the site itself, check out our about us page, or browse though our archive of past newsletters.
---
Kill: An effective little application

Linux fans will instantly recognize

Kill

as a clone of the handy xkill utility, because both of them let you instantly kill off a process by clicking on one of its windows. Kill is an effective little application written in AutoHotKey.