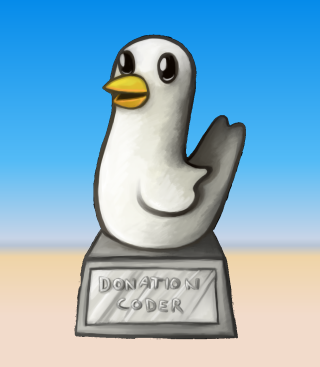 Preserving ancient history
Some things age better than others, but we believe in preserving our old content and discussions, even if only as historical artifacts. This section provides a home for pages that are no longer timely or relevant.
The history of DonationCoder
If you're interested in the history of the site itself, check out our about us page, or browse though our archive of past newsletters.
---
A Win-Win Situation

I heard about your web site after searching out URLSniffer [

URL Snooper

], seemed like a great bit of software and I wanted to reward the developer by paying for it. Not only did he get rewarded but so did I in getting all the other great software that you guys have produced, a win win situation I guess.

M.S.