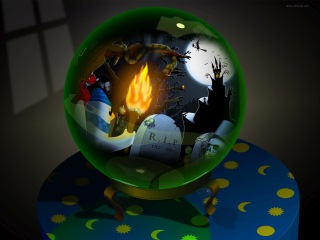 Have a suggestion?
Click here to suggest a blog item.
Newsletters Archive
Catch up with DonationCoder by browsing our past newsletters, which collect the most interesting discussions on our site: here.
Editorial Integrity
DonationCoder does not accept paid promotions. We have a strict policy of not accepting gifts of any kind in exchange for placing content in our blogs or newsletters, or on our forum. The content and recommendations you see on our site reflect our genuine personal interests and nothing more.

---
Latest News
Nov 13, 2018
Software Releases
July 30, 2018
Software Updates
June 24, 2018
Software Updates
June 6, 2018
Software Updates
Apr 2, 2018
Fundraiser Celebration
Apr 2, 2018
Software Updates
Feb 24, 2018
Software Updates
Jan 14, 2018
Major Site News
Jan 10, 2018
Event Results
---
New Apps for the New Year Challenge

We have officially plowed our way into the New Year, and it's time that we all should focus on working even more efficiently. To help us get that done Donation Coder has started the

N.A.N.Y. (New Apps for the New Year) Challenge

to present new applications to save you time. All of the available programs (totaling 24 right now) have simple concepts but for some of us they will conquer big tasks.. I'm sure you'll find one or more of those programs to be useful. I think my favorite is TPClock just because it confuses so many people...including myself from time to time (literally).
Our daily Blog
This page spotlights the most interesting posts collected from our forum every day.
Here's an example of one of those things that illustrates the incredibly amazing age we live in, and an example of exactly the kind of humor that makes me smile to the core of my being.

It's a multiplayer flight simulator (Flight Simulator X) where people can take on different roles, including as pilots and air traffic controllers, without rules and governed only by their own love of the protocols of the real world jobs they are performing.

They play around with the real lingo and rules, and put their own psychotic little twists on things. LOVE IT.




posted by

mouser

discovered on

https://www.metafilt...n-Flight-Simulator-X

(

permalink

) (

read 5 comments

)
MakeUseOf.com featured us on "The 9 Safest Free Software Download Sites for Windows"

Free software download sites can be dangerous. Visiting a bad site could end up with you smothered in fake download buttons and fake virus and malware warnings, which are usually malware in disguise... Donation Coder prides itself on providing free and clean software in exchange for nothing but donations.


https://www.makeuseo...ee-software-windows/




posted by

mouser

(

permalink

) (

read 10 comments

)
Nice long cool article: "The Big Hack: How China Used a Tiny Chip to Infiltrate U.S. Companies"

In 2015, Amazon.com Inc. began quietly evaluating a startup called Elemental Technologies, a potential acquisition to help with a major expansion of its streaming video service, known today as Amazon Prime Video...
Nested on the servers' motherboards, the testers found a tiny microchip, not much bigger than a grain of rice, that wasn't part of the boards' original design. Amazon reported the discovery to U.S. authorities, sending a shudder through the intelligence community. Elemental's servers could be found in Department of Defense data centers, the CIA's drone operations, and the onboard networks of Navy warships. And Elemental was just one of hundreds of Supermicro customers... During the ensuing top-secret probe, which remains open more than three years later, investigators determined that the chips allowed the attackers to create a stealth doorway into any network that included the altered machines. Multiple people familiar with the matter say investigators found that the chips had been inserted at factories run by manufacturing subcontractors in China.


https://www.bloomber...rica-s-top-companies




posted by

mouser

(

permalink

) (

read 13 comments

)
Nice long video discussing all the different ways speed-runners worked to improve how fast they could complete a tiny level in the video game Super Mario Brothers, over the course of more than a decade.




posted by

mouser

(

permalink

) (

read 1 comment

)