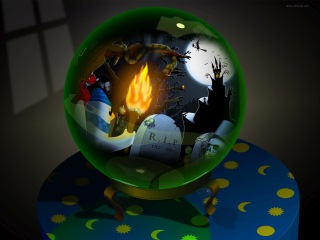 Have a suggestion?
Click here to suggest a blog item.
Newsletters Archive
Catch up with DonationCoder by browsing our past newsletters, which collect the most interesting discussions on our site: here.
Editorial Integrity
DonationCoder does not accept paid promotions. We have a strict policy of not accepting gifts of any kind in exchange for placing content in our blogs or newsletters, or on our forum. The content and recommendations you see on our site reflect our genuine personal interests and nothing more.
---
Latest News
Jan 14, 2018
Major Site News
Jan 10, 2018
Event Results
---
You won't find a more full-featured screen capture program for less

There are many professional tools that streamline this process, but their cost seems hard to justify for taking the occasional screen grab. Fortunately, there is

Screenshot Captor

, which is full of features and is free. In addition to warm fuzzies, donations garner small perks at the site and guaranteed free access to future software, should it become commercial. Neat idea.. After you use SC a while, you'll probably want to make a donation; it's that good.
Our daily Blog
This page spotlights the most interesting posts collected from our forum every day.
For those who weren't around when Chatroullette came about -- it was (is) a site that matched random webcam users up for anonymous connections, where you would randomly meet people from across the globe. It quickly turned into a random online exhibitionism tool.

In 2010, Chatroulette was the "it" site. It was profiled religiously, as was its eventual rise and decline in popularity. By June of that year, reporters had gone from singing its praise as "the future of the internet" to writing its obituary ("Cause of death: penises")... The men who remain — and make no mistake, they are overwhelmingly men — still consider it a place to waste a little time online... Between the occasional, curious user who is truly interested in just chatting, are the ones everyone has come to expect: the on-cam men jerking off.


https://www.theverge...-chat-male-community




posted by

mouser

discovered on

https://boingboing.n...rvives-as-a-mas.html

(

permalink

) (

leave a comment

)
Beyond the Bitcoin Bubble: Long article on blockchain technology and cryptocurrency and the core ideas that might be useful

Longish article on blockchain and cryptocurrency recommended by

Kevin Kelly

:

https://www.nytimes....-bitcoin-bubble.html

History is replete with stories of new technologies whose initial applications end up having little to do with their eventual use. All the focus on Bitcoin as a payment system may similarly prove to be a distraction, a technological red herring. Nakamoto pitched Bitcoin as a "peer-to-peer electronic-cash system" in the initial manifesto, but at its heart, the innovation he (or she or they) was proposing had a more general structure, with two key features...For our purposes, forget everything else about the Bitcoin frenzy, and just keep these two things in mind: What Nakamoto ushered into the world was a way of agreeing on the contents of a database without anyone being "in charge" of the database, and a way of compensating people for helping make that database more valuable, without those people being on an official payroll or owning shares in a corporate entity. Together, those two ideas solved the distributed-database problem and the funding problem.




posted by

mouser

discovered on

http://kk.org/

(

permalink

) (

read 968 comments

)
Nice article on coding using voice recognition without the use of your hands. Where there is a will, there is a way.

Longtime developer and Austin resident Rusty Moyher was diagnosed with Repetitive Strain Injury (RSI) roughly five years ago... Moyher wanted to prove that his dream—of making legitimate video games without using his hands—was possible. For him, the only true answer was to make and launch a good, working game—and to tell the world how he did it so that others might follow suit.


https://arstechnica....f-a-full-video-game/




posted by

mouser

(

permalink

) (

read 1 comment

)
The

OSNews blog

once again brings us a fascinating article on the modern history of user interfaces. This time it's an older essay about the user interface design for Windows 95.

However you feel about Windows 95, there's no denying that its user interface is probably one of the most iconic and well-known user interfaces ever designed and developed. Literally everyone knows it and has used it, and it singlehandedly defined what a personal computer's UI should work like. It's incredibly fascinating to read about the thought processes behind its development.


https://socket3.word...-95s-user-interface/




posted by

mouser

discovered on

http://www.osnews.co..._95_s_user_interface

(

permalink

) (

read 5 comments

)
Talos said the exploit is being distributed through a Microsoft Excel document that has a malicious Flash object embedded into it. Once the SWF object is triggered, it installs ROKRAT, a remote administration tool Talos has been tracking since January 2017. Until now, the group behind ROKRAT—which Talos calls Group 123—has relied on social engineering or exploits of older, previously known vulnerabilities that targets hadn't yet patched. This is the first time the group has used a zeroday exploit.


https://arstechnica....s-are-exploiting-it/




posted by

mouser

(

permalink

) (

read 1 comment

)