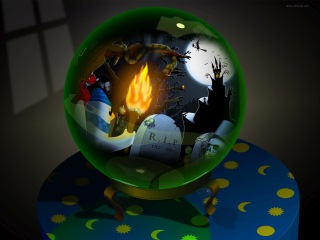 Have a suggestion?
Click here to suggest a blog item.
Newsletters Archive
Catch up with DonationCoder by browsing our past newsletters, which collect the most interesting discussions on our site: here.
Editorial Integrity
DonationCoder does not accept paid promotions. We have a strict policy of not accepting gifts of any kind in exchange for placing content in our blogs or newsletters, or on our forum. The content and recommendations you see on our site reflect our genuine personal interests and nothing more.

---
Latest News
Apr 2, 2018
Fundraiser Celebration
Apr 2, 2018
Software Updates
Feb 24, 2018
Software Updates
Jan 14, 2018
Major Site News
Jan 10, 2018
Event Results
---
What they say about us..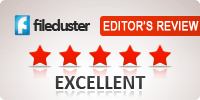 Screenshot Captor is certainly one of the best free screenshot applications thanks to its richness of features and screen capture modes.
Our daily Blog
This page spotlights the most interesting posts collected from our forum every day.
As part of our fundraiser celebration, a couple of forum members (cranioscopical and wraith808) have rounded-up a whole bunch of companies willing to donate software for us to give away and provide discounts for our members.

Software being given away includes: AtomicScribbler, Bvckup2, Beyond Compare, CintaNotes, TechSmith's Camtasia, DisplayFusion, DoogiePim, Help+Manual, HD Sentinel, JAlbum, Macrium Reflect, Softmaker, SmartEdit, RitLabs TheBat, Website Watcher, IDM's UltraEdit, VueMinder, ZeusEdit, The Journal 7, Zentimo, VMWare, Terragen, Write!, Writer's Cafe, ProWritingAid, Jutoh, and others.

Deadline for entry to the giveaway drawing is

April 9th

.

Enter here:

http://www.donationc.../fundraiser/giveaway




posted by

mouser

(

permalink

) (

read 77 comments

)
Greetings all! It's been over a year since the last newsletter, and we've been super busy in that time -- so busy that this is going to be a super-sized newsletter, packed to the brim with news and links.

But first: I need to ask for your financial support and your non-financial encouragement. It's been 3 years since our last fundraiser, and 13 years since the start of DonationCoder.com. I hope we've earned your renewed support by continuing to release and update clean, quality software free of toolbars, ads, bundled software, or other unwanted junk, and by making our forum a friendly place where people can discuss technology issues and help one another.

This past year in particular we spent a *huge* amount of time completing a long-awaited major overhaul of our website along with a move to new hosting servers. These changes will help us do what we do better and more securely, and help us update our content more regularly. I hope you'll show us that you appreciate our hard work by making a donation during the fundraiser. In section 4 below you'll find a new long article by me on the changes to the site, as well as a request for your input about new ideas for the site.

Our goal this April is to raise at least $4,800 to pay for the next year of hosting. If we can raise substantially more we'll get a chance to pursue some exciting new projects -- like funding members on our forum to write regular columns about different areas of the tech landscape (software, hardware, open source, kickstarter, etc.).

The fundraiser is also our chance to say thanks to our supporters and newsletter subscribers, by organizing a massive software giveaway and month of discounts on popular 3rd party software (see section 3 below).

-Jesse (mouser)

There's a lot more in the full newsletter.

Click here to read the full newsletter now..

posted by

mouser

(

permalink

) (

read 13 comments

)
This is a post about a (free) program called

OpenSCAD

.

I recently bought a 3d printer. Mostly just because they've gotten good enough and cheap enough that I woudn't feel too bad if it mostly sat on a shelf.

I've been having quite a bit more fun with it than I expected, mostly because of the amazing site

thingiverse.com

where people have uploaded thousands of printable things you can just download and print (it's not *quite* that easy yet, there's plenty of tinkering and troubleshooting still required with today's cheap 3d printers).

Mostly I've been printing things to bling out my board games.

But this past week a couple of people teamed up on the DonationCoder forum to help make a model of our site mascot (Cody the Bird), and a customizable base for him to sit on. You can follow along with that thread here:

http://www.donationc...ic=45256.0;topicseen

A photo:

---

I've tried experimenting with doing 3d design using tools like Blender, and my brain completely shuts down, which is a shame because it would be fun to be able to DESIGN models not just print models that others have made.

Which brings me to the reason I'm posting,

OpenSCAD

.

OpenSCAD

has been a revelation for me. It's basically a CAD (computer aided drafting) programming language and development environment, which makes it easy for a programmer to design and model 3d objects for printing, using algorithms/code.

It's a joy to use -- you can write programs to create 3d objects and instantly preview and study them and then save them for printing. And most of the models on thingiverse that are customizable are made with OpenSCAD, which is a great way of getting started.

My mind is swimming with the idea of creating both useful and precise objects, but also useless and mathematically interesting objects...

Here is a video talking about OpenSCAD:




posted by

mouser

(

permalink

) (

read 2 comments

)
I read this story about a doctor trying to get permission to do a harmless research study by giving people a simple questionnaire, and the loopholes he eventually gave up trying to jump through.

I have had some limited experience with big government bureaucracies, and his conclusion here really mirrors my thoughts:

I sometimes worry that people misunderstand the case against bureaucracy. People imagine it's Big Business complaining about the regulations preventing them from steamrolling over everyone else. That hasn't been my experience. Big Business – heck, Big Anything – loves bureaucracy. They can hire a team of clerks and secretaries and middle managers to fill out all the necessary forms, and the rest of the company can be on their merry way. It's everyone else who suffers. The amateurs, the entrepreneurs, the hobbyists, the people doing something as a labor of love. Wal-Mart is going to keep selling groceries no matter how much paperwork and inspections it takes; the poor immigrant family with the backyard vegetable garden might not.

Bureaucracy in science does the same thing: limit the field to big institutional actors with vested interests. No amount of hassle is going to prevent the Pfizer-Merck-Novartis Corporation from doing whatever study will raise their bottom line. But enough hassle will prevent a random psychiatrist at a small community hospital from pursuing his pet theory about bipolar diagnosis. The more hurdles we put up, the more the scientific conversation skews in favor of Pfizer-Merck-Novartis.


http://slatestarcode...29/my-irb-nightmare/




posted by

mouser

discovered on

http://andrewgelman.com/

(

permalink

) (

read 1 comment

)
If you are a server admin and have a Drupal installation, you need to update it immediately.

A dangerous Drupal flaw could leave your site completely compromised if you don't patch the flaw immediately.

Developers of popular open-source CMS Drupal are warning admins to immediately patch a flaw that an attacker can exploit just by visiting a vulnerable site.

The bug affects all sites running on Drupal 8, Drupal 7, and Drupal 6. Drupal's project usage page indicates that about a million sites are running the affected versions.





posted by

mouser

(

permalink

) (

read 1 comment

)