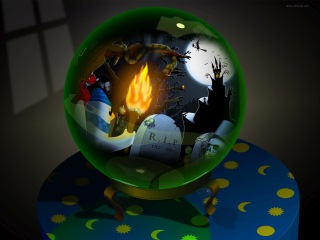 Have a suggestion?
Click here to suggest a blog item.
Newsletters Archive
Catch up with DonationCoder by browsing our past newsletters, which collect the most interesting discussions on our site: here.
Editorial Integrity
DonationCoder does not accept paid promotions. We have a strict policy of not accepting gifts of any kind in exchange for placing content in our blogs or newsletters, or on our forum. The content and recommendations you see on our site reflect our genuine personal interests and nothing more.

---
Latest News
Apr 2, 2018
Fundraiser Celebration
Apr 2, 2018
Software Updates
Feb 24, 2018
Software Updates
Jan 14, 2018
Major Site News
Jan 10, 2018
Event Results
---
Of Course

Hello, I sure am interested in your programs. I am a Disabled vet on a very fixed income. I hope you understand. I would like to get a membership if that is possible? [we give full memberships to anyone who can't afford to donate]

R.S.
Our daily Blog
This page spotlights the most interesting posts collected from our forum every day.
When it comes to content producers reacting to the pirating of their works, we've seen just about every reaction possible... They decided to release a version of Photographing the World 3 on several torrent sites a few days before it went to retail, but the version they released was much different than the actual product. It was close enough to the real thing that many people were left wondering just what the hell was going on, but ridiculous enough that it's downright funny. "The whole time we were thinking: 'This isn't even on the market yet! You guys are totally stealing this and emailing us and complaining about it,"


https://www.techdirt...em-hilariously.shtml




posted by

mouser

(

permalink

) (

read 3 comments

)
Actually let me sort of force someone else to go first by sharing some photos of the paintings that made me think to start this thread.
Long time DC member cranioscopical recently mentioned a website he had made for the paintings of his wife (Barbara Bickell), and I was blown away by them.

... now don't let those intimidate you -- this thread is for everyone here to share their work, no matter your level of skill... Show us what you got!


posted by

mouser

(

permalink

) (

read 41 comments

)
Intro:

The full scope of jAlbum is greater than I can address because I do not take advantage of all of its features.

Basically, this product provides a fast, easy method to create sophisticated web albums, for users not versed in the (to me) complexities of writing code.

jAlbum offers web site hosting if desired. I do not use that and so cannot comment on it other than to point out the option.

Who is this app designed for:

Those who would find it daunting to create their own web site from scratch. Those who would find it too expensive to pay an expert to create a web site. Those whose time is at a premium.



Click here to read the full mini-review now..

posted by

cranioscopical

(

permalink

) (

read 6 comments

)
Crypto currencies: everything you don't understand about money, combined with everything you don't understand about computers!

-John Oliver




posted by

Mark0

(

permalink

) (

read 984 comments

)