HOME USERS:
HELP AND ASSISTANCE:
---
May we recommend..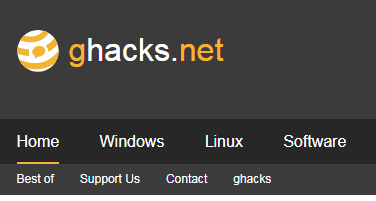 Ghacks.net is a technology blog that started in 2005, around the same time that DonationCoder got started. Although it covers a diverse set of technology topics, it has been one of the reliably excellent blogs for discovering and keeping up to date on Microsoft Windows applications. Martin, who runs ghacks, has always taken a keen interest in the events and software we make here at DonationCoder, and we're proud to call ghacks a friend.
Dr.Windows is a harmless joke/prank/trick program that will periodically display funny joke error messages to unsuspecting users.
Use it to play jokes on your family members - just don't be too cruel, or they'll come blaming us when they figure it out.
Comes with over 50 fun dialogs, but the main fun is making your own!
By default when loaded, Dr.Windows appears to be a program that is protecting the computer against something (we have no idea what). The "Protection Enabled" checkbox doesn't actually do anything. As an effort to not be too evil, we do let victims exit the program from the tray if they are smart enough to realize that the cause the messages is the program.
Every once and a while the 'victim' will see a random fake error dialog (see screenshots).
Holding the CONTROL key down while right clicking on the system tray icon opens up the secret options.