Download the Plugin SDK - supports C++, Delphi, Javascript, Python, C# and other .net
---
May we recommend..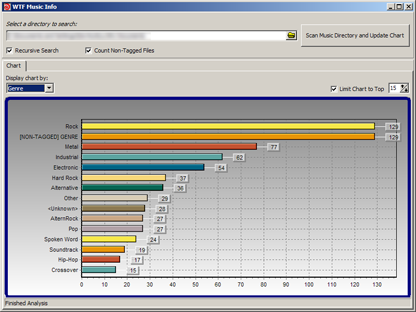 Occasionally a friend of DC without a web site will release a program and ask us to host it. We've create the Miscelaneous Member Software Archive for this purpose.
There you will find some programs by DC member seedling, including: Random MixTape Maker, which takes a large collection of your mp3 files and creates playlists with a specified target duration; WTF Music Info, which will scan your music directories and give you a nice, graphical view of your music library.
Number of programs available: 3
Last updated: 2008
Visit the miscelaneous DC member archive page to browse apps and download them here: http://www.dcmembers.com/archive.
Addons for the Find and Run Robot Program
This page collects addons for the Find and Run Robot program that have been posted on our forum over the years. Click a link to go to the forum thread discussing the addon and download.
You are viewing a specific blog item. Click here to return to the main blog page.
Hi,

my yahoo mail plug in shows your yahoo in-box (it is a shamefull copy of the GoogleTasks javascript by rulfzid).

the default command is

yhm

you have to login into the yahoo site as usual. Only Once if you allow IE to remember your username and password.

How to install:

Create subfolder yahoomail in folder Plugins of FARR main folder e.g. \FARR\plugins\yahoomail\

Put all 4 files from zipfile in that folder (fscript.dll, fscript.cfi, fscript.js, yahoomail.ico)

(do not put anything else in this folder!)

---

start FARR, go to options (Ctrl-O)

Program Options >> Settings >> Plugins and Update

press button [ Click to Examine and configure Plugins..]

press [ Find and Reload all Plugins ]

press [OK]

<you can overrule the command yhm by another (available) alias>

press [Close]

press [Ok]

enjoy!

wjamoe

NL

Continue reading the rest of the entry and discuss..

posted by

wjamoe

(

permalink

) (

read 5 comments

)