HOME USERS:
HELP AND ASSISTANCE:
---
May we recommend..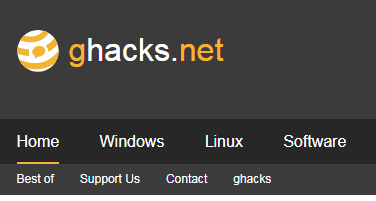 Ghacks.net is a technology blog that started in 2005, around the same time that DonationCoder got started. Although it covers a diverse set of technology topics, it has been one of the reliably excellent blogs for discovering and keeping up to date on Microsoft Windows applications. Martin, who runs ghacks, has always taken a keen interest in the events and software we make here at DonationCoder, and we're proud to call ghacks a friend.
Google Translator Boomerang is a silly little program that uses the Google Translation engine to translate your english text to foreign languages and then back again into english, for some amusing results.
Use it to generate zen poetry or examine how well the translation of your text really matches with your intentions. You might be surprised to learn how your words may come across in another language.