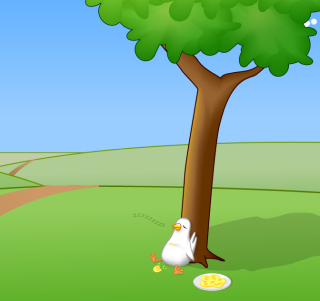 What are Coding Snacks?
Coding Snacks represent the best of DonationCoder.
On a special section of our forum, anyone can post an idea for a small custom utility/program.
Coders who hang out on our forum keep an eye out for interesting requests and when they see one that catches their interest, they code it and release it to the public for free.
People who find the tools useful are encouraged to donate directly to the coders to show their appreciation.
Forum Links:
---
It makes me want to take more screenshots!

If you've been keeping up with my website for a while, then you'll know that I'm always looking at different software for taking screenshots. I constantly take screenshots for my blog... but it is all made easier with a neat little program that I recently found out about called

Screenshot Captor

.. Screenshot Captor is from the website

Donation Coder

, and if you haven't heard of that site, it has a lot of great freeware.. Personally, I turned the popup off, and just allowed it to continue taking screenshots and saving them. The great thing about that is that I can easily take multiple screenshots and edit them at the same time later.. Honestly, there are so many different options that I won't be able to cover in this post. You'll just have to try it out for yourself. This is by far my favorite Screenshot taking application that I have used so far. It makes me want to take more screenshots!
What are Coding Snacks?
Coding snacks are small custom utilities written by coders who hang out on DonationCoder in response to requests posted on our forum.
You are viewing a specific blog item. Click here to return to the main blog page.
| | |
| --- | --- |
| Title | Arti (Aspect Ratio Tool for Images) |
| Description | Small application that lists aspect ratios for images. Exact ratios are listed in addition to a nearest match ratio based on a configurable preset list. |
| Supported OS | Windows 7. Probably works, but not tested, on Windows XP/Vista/8/10 |
| Website: | http://skwire.dcmembers.com/fp/?page=arti |
| History | Changelog |
| Download | Arti.zip |
| Screenshot | |

Introduction

There really isn't much more to be said than the description above. This app was written on request from a photographer and its main focus is to quickly view the aspect ratio of images loaded into its interface. There are columns for exact ratio (determined by straight math) and nearest preset match which can help to see the nearest aspect ratio for files that aren't pixel perfect. The software comes preloaded with a large list of aspect ratios but this is entirely configurable. Of course, the more aspect ratios, the more accurate the nearest preset match is going to be.

Features

Load images via the menu, toolbar, or simply by dragging and dropping files or folders.
Standard listview interface (column widths and order are saved)
Export to CSV function
Always on top button

Installation

Download the zip file and extract its contents into a new folder. Run Arti.exe to start the application. Add some images and behold.




posted by

skwire

(

permalink

) (

read 22 comments

)