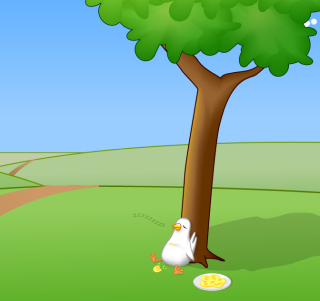 What are Coding Snacks?
Coding Snacks represent the best of DonationCoder.
On a special section of our forum, anyone can post an idea for a small custom utility/program.
Coders who hang out on our forum keep an eye out for interesting requests and when they see one that catches their interest, they code it and release it to the public for free.
People who find the tools useful are encouraged to donate directly to the coders to show their appreciation.
Forum Links:
---
Brilliant for old machines and using high CPU resources

This program has a serious impact my machine dramatically improving performance and responsiveness... I highly recommend this little program - especially if, like me you have an older computer and/or are a heavy CPU resource user. You'll notice the difference straight away and I believe you will be amazed.
What are Coding Snacks?
Coding snacks are small custom utilities written by coders who hang out on DonationCoder in response to requests posted on our forum.
You are viewing a specific blog item. Click here to return to the main blog page.
| | |
| --- | --- |
| Title | sChecklist |
| Description | A simple checklist app focused on ad-hoc lists. |
| Supported OS | Windows XP/Vista/7. Probably works, but not tested, on Windows 8 |
| Website: | None yet |
| History | Changelog |
| Download | sChecklist.zip |
| Screenshot | |

Introduction

Like most of my apps, I wrote this because I couldn't find a

simple

checklist app that suited my needs. What I'm talking about is off-the-cuff, ad hoc types of lists. The ones that, in the course of your (work) day, you find yourself wanting a quick way to set up a checklist, especially one that can be easily used over and over.

Just rows of text entries and a checkbox for each

. No B.S., no time tracking, and no crazy wizzbang features. In other words, this app is

not

a time tracker

nor

is it meant as a full-blown project tracker. There are plenty of extremely well done apps that already do this.

Task Coach

,

MyLifeOrganized

, &

ToDoList

are but three that I'd recommend.

Again, rows of text entries and a checkbox for each -- that's what this app strives to provide.

Click to read more and download..

posted by

skwire

(

permalink

) (

read 122 comments

)