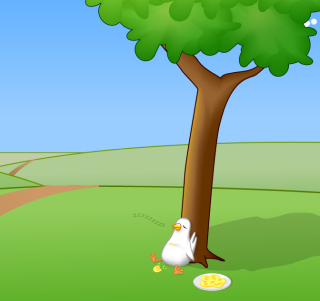 What are Coding Snacks?
Coding Snacks represent the best of DonationCoder.
On a special section of our forum, anyone can post an idea for a small custom utility/program.
Coders who hang out on our forum keep an eye out for interesting requests and when they see one that catches their interest, they code it and release it to the public for free.
People who find the tools useful are encouraged to donate directly to the coders to show their appreciation.
Forum Links:
---
CFD Button - Works well and is very pleasant to use

A nice little free program that works well and is very pleasant to use. There are a handful or reasons why this program might be preferable to others like it out there, including its simplicity, its portability, and its compatibility with both XP as well as Vista.
What are Coding Snacks?
Coding snacks are small custom utilities written by coders who hang out on DonationCoder in response to requests posted on our forum.
You are viewing a specific blog item. Click here to return to the main blog page.
DC member ChalkTrauma says:

This is just a collection of command line apps that I developed over the years that lanux128 gave me the idea to release. This is the first bunch I have cleaned up and documented, I expect to keep adding to this collection as time permits. Right now I have 11 in the pack. I've done my best to test them, but I'm sure there are bugs here and there. Hopefully someone will find them useful. I don't know how much time I'll have to work on them so I probably won't have many cycles for feature requests unless it is something trivial, but I'll always fix bugs. You can find them here:

http://dreamcycle.net/dstoolbox

share and enjoy




posted by

ChalkTrauma

(

permalink

) (

read 3 comments

)