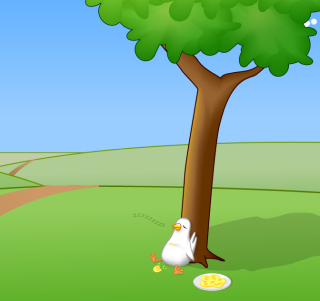 What are Coding Snacks?
Coding Snacks represent the best of DonationCoder.
On a special section of our forum, anyone can post an idea for a small custom utility/program.
Coders who hang out on our forum keep an eye out for interesting requests and when they see one that catches their interest, they code it and release it to the public for free.
People who find the tools useful are encouraged to donate directly to the coders to show their appreciation.
Forum Links:
---
May we recommend..

It's safe to say that mysterious and reclusive DC member Skrommel single-handedly built the Coding Snacks section of the DonationCoder forum, where people request small custom applications. Coding in the Autohotkey scripting language, Skrommel is also one of the fastest coders we've seen -- when he is on the prowl it's not uncommon for him to finish coding a request before most of us have had time to even read it. He also typically shares his source code along with the compiled utility, which makes it possible for others to extend and customize his tools.
Number of programs available: 80+
Last updated: 2017
Visit skrommel's page to browse his apps and download them here: http://www.dcmembers.com/skrommel.
Visit skrommel's section on our forum: here.
What are Coding Snacks?
Coding snacks are small custom utilities written by coders who hang out on DonationCoder in response to requests posted on our forum.
You are viewing a specific blog item. Click here to return to the main blog page.