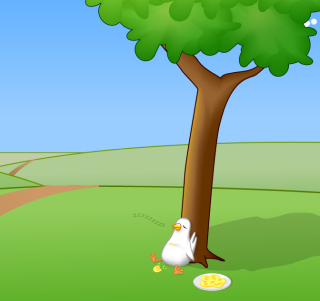 What are Coding Snacks?
Coding Snacks represent the best of DonationCoder.
On a special section of our forum, anyone can post an idea for a small custom utility/program.
Coders who hang out on our forum keep an eye out for interesting requests and when they see one that catches their interest, they code it and release it to the public for free.
People who find the tools useful are encouraged to donate directly to the coders to show their appreciation.
Forum Links:
---
May we recommend..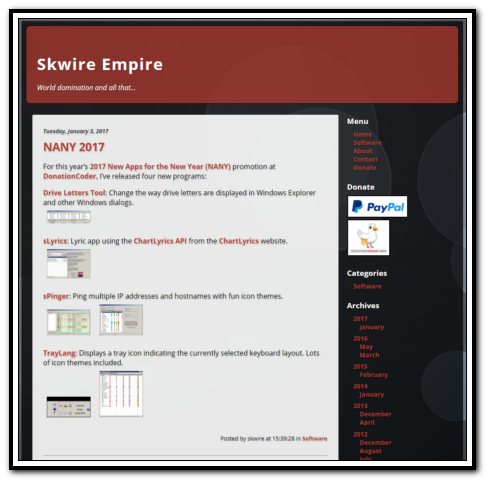 Skwire Empire is a giant collection of programs written by DC member Skwire.
You'll find everything from small utilities coded in requests to posts on the Coding Snacks section of the DonationCoder forum, to full blown applications like the awesome mp3 player, Trout.
One of the most prolific coders on the DonationCoder website, skwire never misses a NANY event, and rarely passes up the opportunity to fulfil a Coding Snack request.
What are Coding Snacks?
Coding snacks are small custom utilities written by coders who hang out on DonationCoder in response to requests posted on our forum.
You are viewing a specific blog item. Click here to return to the main blog page.
A DC member asks:

Hallo!
I am a writer and not a programmer, but am in search of easy to use tools to tackle simple tasks.
They are almost always associated with text files & a tagged CSV English - German dictionary.
For the tasks I have I would like to try and use AutoHotKey. I seem to have no luck with programming languages.
The task I am trying to perform is:
1. Open a simple text file of sentences.
2. Open a CSV dictionary file
3. Read words in turn from the text file, find them each in the dictionary and
4. Copy the Parts-of-Speech for each from dictionary
5. Write the tags in brackets following each word in the text file.
Is it possible to do this uising AutoHotKey?
Has anyne tried it or done it?
Can he or she help me?
Or has one of the donation-coders a better way?
I'd be very grateful.
Thanks and regards, forkinpm.


Click here to read more and download the utility written by dc member Skwire..

posted by

forkinpm

(

permalink

) (

read 32 comments

)