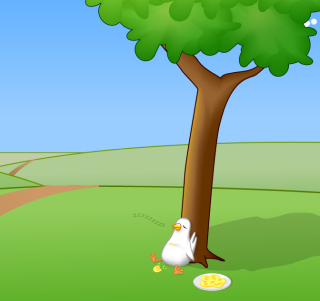 What are Coding Snacks?
Coding Snacks represent the best of DonationCoder.
On a special section of our forum, anyone can post an idea for a small custom utility/program.
Coders who hang out on our forum keep an eye out for interesting requests and when they see one that catches their interest, they code it and release it to the public for free.
People who find the tools useful are encouraged to donate directly to the coders to show their appreciation.
Forum Links:
---
URL Snooper Opinions on FileForum

What cant I say thats good about this program? I mean, it does everything its designed to do and it does it well. Very seldom does a program of this caliber cross the internet. If you are sick of having to hunt down a url to a media file, use this, it will save you loads of time.
What are Coding Snacks?
Coding snacks are small custom utilities written by coders who hang out on DonationCoder in response to requests posted on our forum.
You are viewing a specific blog item. Click here to return to the main blog page.
A DC member requests:

Basically, I am currently using Screenshot Captor and I defined the PrtScr button to capture the active window each time I press it. What I hope to do is to eliminate the need to press the PrtScr button by leveraging the left-button click on mouse to trigger it. The left-mouse button click must still function as normal but now with an added function of simulating a press of the PrtScr button. Is there such a program available that can help me do this? Or can someone create a script to do this? Thank you in advance for any suggestions.


Click here to read more and download the utility created..

posted by

davidvan

(

permalink

) (

read 11 comments

)