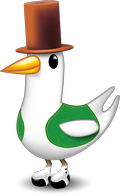 MEMBER STATUS
You are not signed into our forum, so your member status cannot be determined. Please sign in or register an account at the DonationCoder.com forum to be recognized.
Why Donate?
There are many benefits to becoming a donating member, including a permanent non-expiring license key for all of our programs, early access to beta releases and new reviews, discounts on popular shareware, and much more.
Donate now using PayPal and you'll receive your lifetime member activation code and non-expiring program license instantly via email.
Commitment To Integrity
None of our software contains toolbars, spyware, adware, or bundled software of any kind. We will refund any donation at any time with no questions asked. All donations are processed securely by trusted financial services; we do not receive your credit card or personal information when you donate, and we will not share your email address with anyone. For more information please read our Privacy Policy.
---
May we recommend..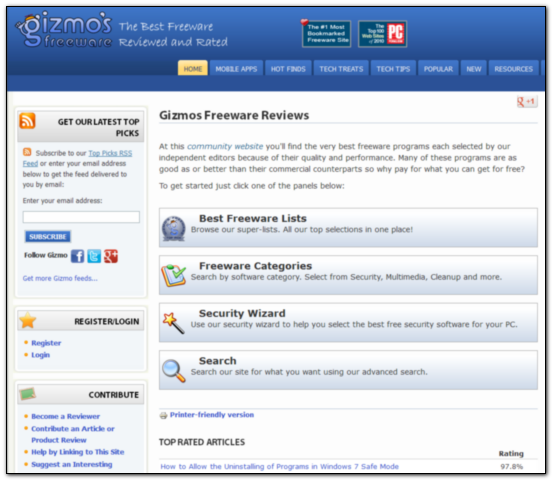 No site does as good a job of helping you choose a freeware tool for a specific task than Gizmo's Freeware (otherwise known by us old-timers as Tech Support Alert). The site is simply unrivaled in terms of recommendations for freeware, and if you ever find yourself asking what the best free windows utility is for a given task, it's *the* site to visit. In each well-organized category, top alternatives are reviewed, rated, and ranked, and then discussed by all -- and reviews are frequently revisited and updated, which is a rarity. In addition, Gizmo Richards himself has also long been a friend to freeware authors, helping to shine the light on new freeware tools, and a friend to us from the early days, helping to tell people about DonationCoder and our software -- and I am extremely honored to have had some of my tools recommended on the site. I can't think of a better site to receive the first entry in our list of our Favorite Websites.
Generate a free temporary License Key
This page allows non-donors to instantly generate free temporary License Keys for our software.
If you have donated or purchased a License Key, please return to the main License Key page to retrieve your permanent Key.
Your License Key:
*r1;Ag20B56Q2RJqZe5CaNgUuk7Npgf1BrzH73P66imYHv+gSwbqx6scBFM LPCPZmJVxnablKnTn4sj32Q4TdCVSUanScRLvcOuOFnt2T5bSAO4BEcJG1nZ E97QgSbShC1Px08PQdedQSkz3fxoRgO9KmWZFbsd8ruwKox9GLOkoV/E=;5c 67Xy+/nJs=;AaY+3GHkg2j9TLLHuxlT7RxBfU5cRDjXwepqzUZqmo8zmF2Wa /5cSbFu0ArysVlPDYN6LUFDIDB9jnNwbEesEbb0fMs4yUCJMACMHODOuZ4HY 5advnuVNz/m/42msyR8XOV/bVkEp5hF+WOGPYSBpm1SE+qC+6z3aEd72OxED AsTg4KI9wpb73J1CMHH+F3Y/eUq/gVVFjXGjMVjPc97nNO1HHbd8QUZ4P6w2 /t3CRx71jLswtO52j2uziNgEEEl5fQHUd4NvcnFcfZg65tqI9nKLvHWAJXqx vd+Ukl/gNQRRAA6k9pAKGrMt7r07lPRP2mVLFpBJY8cLmYIl78CBB0GP+PfW EgVXG6WNMueoLf+Xt/VgMedB7WLsUQPFE2BTFOIPrXYS0rmsJMX5GeZEMchl xtACsNVx1Mw4uueoVMyMfP1Y1H1fkAu0msppg2HmLYxpVu3mIsnJXkdooMwK gE2cICcMHLLOyaCc39ipYX1tKAIbmiKQw==
The license key above is made out to:
License name: Anonymous user
License email: n/a
License type: Temporary 60 day License
Note: Expires on Friday November 22, 2019

Instructions for using your license key:
Select the entire multi-line key above beginning with the *r1, and hit Ctrl+C to copy it to the clipboard.
Install and run the program of ours that you want to activate, go to its Help menu and choose "About", then pres the button to enter your License Key.
Use Ctrl+V to paste your license key into the dialog.
For more detailed instructions and a video demonstration see this page.
If you'd like to have the license key made out to a different name/company/email, don't hesitate to contact us.