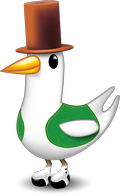 MEMBER STATUS
You are not signed into our forum, so your member status cannot be determined. Please sign in or register an account at the DonationCoder.com forum to be recognized.
Why Donate?
There are many benefits to becoming a donating member, including a permanent non-expiring license key for all of our programs, early access to beta releases and new reviews, discounts on popular shareware, and much more.
Donate now using PayPal and you'll receive your lifetime member activation code and non-expiring program license instantly via email.
Commitment To Integrity
None of our software contains toolbars, spyware, adware, or bundled software of any kind. We will refund any donation at any time with no questions asked. All donations are processed securely by trusted financial services; we do not receive your credit card or personal information when you donate, and we will not share your email address with anyone. For more information please read our Privacy Policy.
---
May we recommend..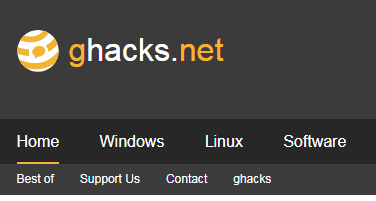 Ghacks.net is a technology blog that started in 2005, around the same time that DonationCoder got started. Although it covers a diverse set of technology topics, it has been one of the reliably excellent blogs for discovering and keeping up to date on Microsoft Windows applications. Martin, who runs ghacks, has always taken a keen interest in the events and software we make here at DonationCoder, and we're proud to call ghacks a friend.
Generate a free temporary License Key
This page allows non-donors to instantly generate free temporary License Keys for our software.
If you have donated or purchased a License Key, please return to the main License Key page to retrieve your permanent Key.
Your License Key:
*r1;n0I8qCFX6qzAvsdxq8V2Ld9UmS+AcuYh2aoy3z9LyMEnVK8ma9nKgSx unNCeiTSEFkBcDJMZjeP4ZVmJfAAv8IvrKVowKasDk47tSMAlvEdskW66msU brXYZ91feV6KmoLv2bRAPubP6GNKIQAI5mxEhntd/qOToXLC6xMuDxvg=;yN CoSUzpbxk=;rs1Cx1pBTQimudKv1/0QVc/tBeaoeESqZF43fBD33jXWo2ePZ jUa2h5xLkom066GZP8PseBljvFZHAiG6OFdJ5dt9xEq4hjtGI9Kdl5QTU6ov k9BM2rGNk/wi81HdtZ7/hIGH3AssnREGD4Rfx1m7si3oPhFfO+UjiOUkle19 0O6L5tWgAiT+d20drlokIOR25eDNZC05REgsYFfo/And8DBKKblko14lwbdp YHWKazUb9zdBnV3Z6BxBStbHnA4TlFLlozvkWGjlLeIwt8k3Kmn7w61DFlPn pN/CmE579r/ggsUlSWOFrchsPx99kc31jwq42/gKH8BZyjOYmK4sNk5p1Or6 1/df+e/Q0KeZtD03iH6j+xJnk7t3isc/ZIr6ULyRBxUl8NU0aQ3WYwroWdpN NF/+oHNs5wxYdkY4OVMfTAFJ331enxAI12/51IZMGl6ma3RuHrXfXAuYaqjF jJKE6eN3MO+MgXaXTa2q55W0ysIX5IGWw==
The license key above is made out to:
License name: Anonymous user
License email: n/a
License type: Temporary 60 day License
Note: Expires on Monday July 18, 2022

Instructions for using your license key:
Select the entire multi-line key above beginning with the *r1, and hit Ctrl+C to copy it to the clipboard.
Install and run the program of ours that you want to activate, go to its Help menu and choose "About", then pres the button to enter your License Key.
Use Ctrl+V to paste your license key into the dialog.
For more detailed instructions and a video demonstration see this page.
If you'd like to have the license key made out to a different name/company/email, don't hesitate to contact us.