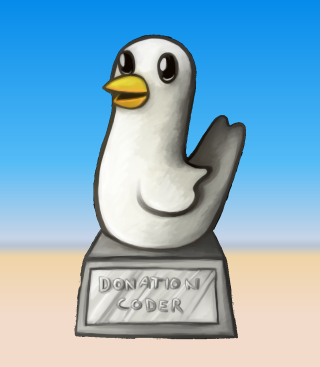 ---
Find And Run Robot Gets a Face Lift

Who ever thought that AppRocket looked better than

F&RR

? Was that me? Did I really say that?! Brilliant, Mouser - love the no-status setting... Sleek and beautiful!.. F&RR is rapidly becoming the most powerful and all-inclusive piece of software ever written - one ring to rule them! 's great! Am still waiting for a reply from the AppRocket developers about whether or not they're still working on it, before I get down to writing a review ... But really I'm totally won over now by F&RR.

M.S.
The 2007 Getting Organized Experiment (GOE) Freeware Programming Challenge
This page lists the freeware programs created during our 2007 Getting Organized Experiment Programming Challenge. The programs are inspired by our Getting Organized Experiment series where we explore systems and tools for becoming more organized and maximizing our productivity. Coders are instructed simply to creae a small free utility that, loosely defined, relates in some way to heling people work more efficiently.
You are viewing a specific blog item. Click here to return to the main blog page.
Having trouble justifying a decision?
Stop procrastinating and start using Evaluweight !

This started out as a little fun and bit of effort to scam mouser of one of the legendary Cody Mugs. In the end it is a interesting insight into how we come to a conclusion.

Theory: Each decision you make, is a 100 percent commitment. Therefore, that decision can be broken down into categories, and each category represents a part of that 100 percent commitment.

So "evaluweight" lays this all out in a nice and easy grid format. Simply give each category/feature a percentage mark of how it would impact your total commitment.
Now add the product that you want to compare, and in each category, mark that product out of 10 on how it meets your expectation.


posted by

brett

(

permalink

) (

read 18 comments

)