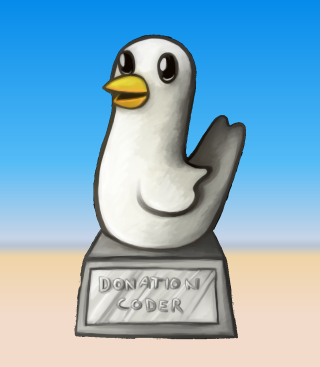 ---
New Apps for the New Year Challenge

We have officially plowed our way into the New Year, and it's time that we all should focus on working even more efficiently. To help us get that done Donation Coder has started the

N.A.N.Y. (New Apps for the New Year) Challenge

to present new applications to save you time. All of the available programs (totaling 24 right now) have simple concepts but for some of us they will conquer big tasks.. I'm sure you'll find one or more of those programs to be useful. I think my favorite is TPClock just because it confuses so many people...including myself from time to time (literally).
The 2007 Getting Organized Experiment (GOE) Freeware Programming Challenge
This page lists the freeware programs created during our 2007 Getting Organized Experiment Programming Challenge. The programs are inspired by our Getting Organized Experiment series where we explore systems and tools for becoming more organized and maximizing our productivity. Coders are instructed simply to creae a small free utility that, loosely defined, relates in some way to heling people work more efficiently.
You are viewing a specific blog item. Click here to return to the main blog page.