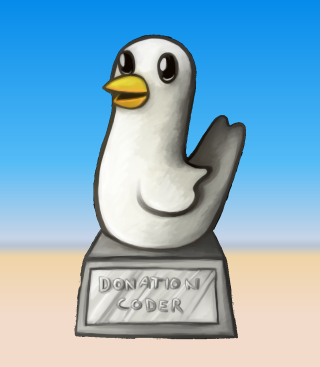 ---
Still dreaming of your own personal robot?

Still dreaming of your own personal robot? Technology isn't there yet, but you can have a personal computer robot to save you time and serve your whims. Another benefit of

FARR

-- one that makes it different from SlickRun and other favorites--is that it comes from a developer at donationcoder.com, an active site for software developers. The forums there are lively, but not too busy to keep up with. Browse through the Farr Add-ons forum to unearth old standby plug-ins and discover new ones just as they post.
The 2007 Getting Organized Experiment (GOE) Freeware Programming Challenge
This page lists the freeware programs created during our 2007 Getting Organized Experiment Programming Challenge. The programs are inspired by our Getting Organized Experiment series where we explore systems and tools for becoming more organized and maximizing our productivity. Coders are instructed simply to creae a small free utility that, loosely defined, relates in some way to heling people work more efficiently.
You are viewing a specific blog item. Click here to return to the main blog page.
I am posting here my application which was made for a

request

on DC Forum:

I work at a hospital and have to chart the patient's vitals every 15 minutes after surgery. This has to be done at 15 past the hour, 30 minutes past the hour 45 minutes past the hour and on the hour.

I need a timer that will sound a user chosen wav file (some sounds can be irritating to recouping patients so one that is tolerable has to be used) on the 15's, display a user defined message that will only go away after acknowledgment and continue counting happily away without user intervention. That is it will alarm at the next 15 even if the message is not acknowledged.

Most timers will not auto continue after sounding an alarm and if the timer is started at 10 after the hour, will not alarm at 15 past but at the preset countdown time.

posted by

destiny_ruler

(

permalink

) (

read 1 comment

)