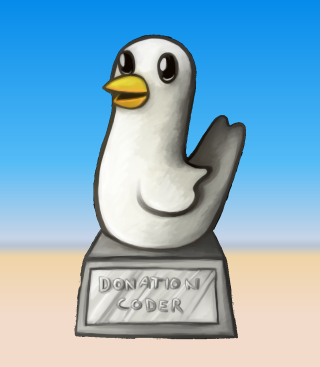 The 2007 Getting Organized Experiment (GOE) Freeware Programming Challenge
This page lists the freeware programs created during our 2007 Getting Organized Experiment Programming Challenge. The programs are inspired by our Getting Organized Experiment series where we explore systems and tools for becoming more organized and maximizing our productivity. Coders are instructed simply to creae a small free utility that, loosely defined, relates in some way to heling people work more efficiently.
You are viewing a specific blog item. Click here to return to the main blog page.
I've posted one of my unofficial GOE entries here:

https://www.donation...r/mircpak/index.html

It's JrHourlyMarker, a script for mirc (

www.mirc.com

) that adds hourly markers so you can see when messages came into your windows while keeping timestamps off.

I'm posting it mainly to encourage coders to participate once they see i am posting a script that took only a few minutes to write.




member gjehle wrote an xchat compatible version which is also described and linked from this post.

posted by

mouser

(

permalink

) (

read 3 comments

)