HOME USERS:
HELP AND ASSISTANCE:
---
May we recommend..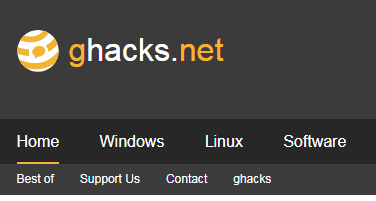 Ghacks.net is a technology blog that started in 2005, around the same time that DonationCoder got started. Although it covers a diverse set of technology topics, it has been one of the reliably excellent blogs for discovering and keeping up to date on Microsoft Windows applications. Martin, who runs ghacks, has always taken a keen interest in the events and software we make here at DonationCoder, and we're proud to call ghacks a friend.
DcUpdater is a general purpose update checker that can check for updates for multiple programs and help the user download and install them. For programmers, it's an easy and free way to to add update checking support to your programs.
NOTE: We take your privacy and security very seriously. As with all DonationCoder.com software, absolutely no information about you or your computer is ever sent to our server by the updater utility, and this program contains absolutely no spyware, adware, etc.