HOME USERS:
HELP AND ASSISTANCE:
---
May we recommend..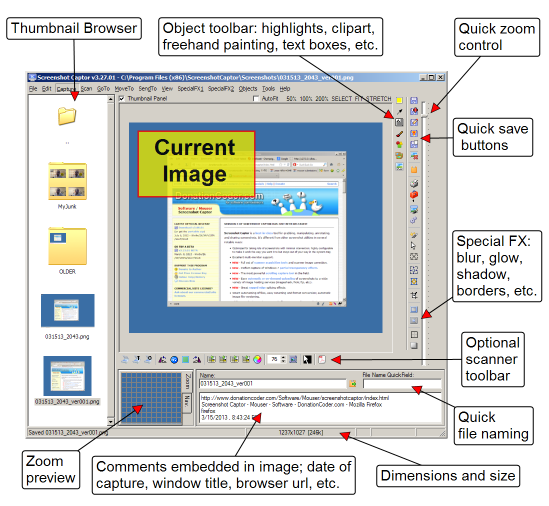 Screenshot Captor is our most well-known tool. A best-in-class tool for grabbing, manipulating, annotating, and sharing screenshots. It's different from other screenshot utilities in several notable ways...
DcUpdater is a general purpose update checker that can check for updates for multiple programs and help the user download and install them. For programmers, it's an easy and free way to to add update checking support to your programs.
NOTE: We take your privacy and security very seriously. As with all DonationCoder.com software, absolutely no information about you or your computer is ever sent to our server by the updater utility, and this program contains absolutely no spyware, adware, etc.