---
May we recommend..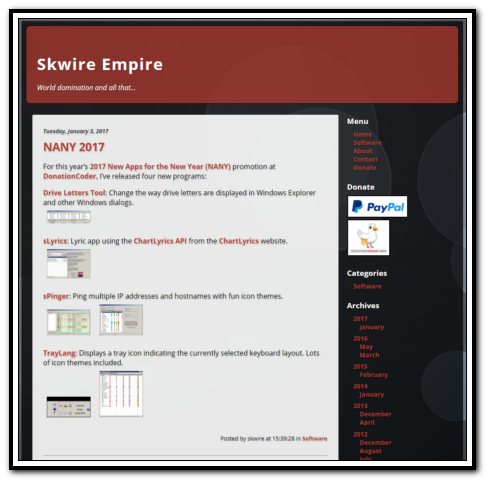 Skwire Empire is a giant collection of programs written by DC member Skwire.
You'll find everything from small utilities coded in requests to posts on the Coding Snacks section of the DonationCoder forum, to full blown applications like the awesome mp3 player, Trout.
One of the most prolific coders on the DonationCoder website, skwire never misses a NANY event, and rarely passes up the opportunity to fulfil a Coding Snack request.
HotRod Panel is an Android app that you can use to create mock-up (imaginary) control panels for imaginary devices. For example, you can create a pretend control panel for your car with controls for Afterburner engagement, or create a pretend control panel for a chemical reactor and trick your friends into thinking you have taken control of it.
Features:
This app is completely free of ads, purchases, bundled software, etc. It collects no personal or anonymous information and sends no information to our servers. It does what it says it does and nothing more (the file and network permissions required are only for import/export/sync functions).
---