---
May we recommend..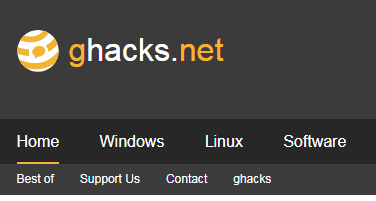 Ghacks.net is a technology blog that started in 2005, around the same time that DonationCoder got started. Although it covers a diverse set of technology topics, it has been one of the reliably excellent blogs for discovering and keeping up to date on Microsoft Windows applications. Martin, who runs ghacks, has always taken a keen interest in the events and software we make here at DonationCoder, and we're proud to call ghacks a friend.
Feast Decreaser is a bare bones minimalist Android dieting application. It allows you to set target weights, below which you will be allowed to trigger a Feast mode where you can eat whatever you want, and above which you trigger a restrictive eating mode.
However, when you do trigger Feast mode, the program automatically decreases your target weight value so that you must be at a lower weight to trigger the next Feast mode, ensuring that you continue to lose weight over time.
Features:
Completely free of ads, purchases, bundled software, etc. It collects no personal or anonymous information and sends no information to our servers. It does what it says it does and nothing more (the file and network permissions required are only for import/export/sync functions).
---