---
May we recommend..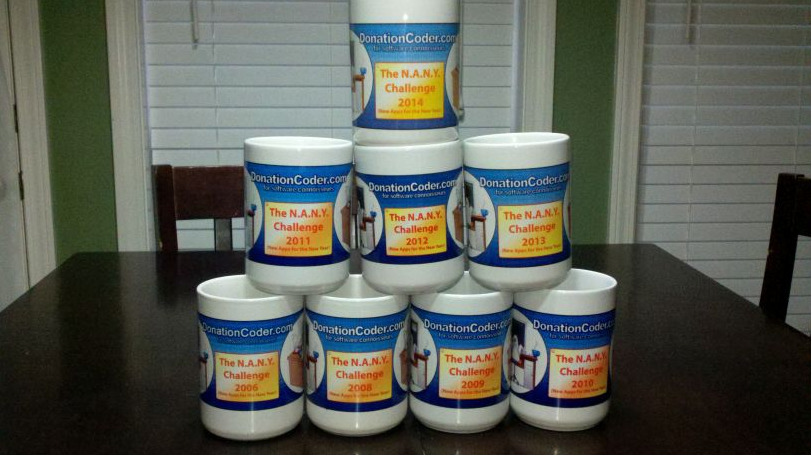 Check out the new free software and fun stuff released as part of our NANY (New Apps for the New Year) 2018 event on January 1, 2018: here.
Since 2007 we have held an annual event that we call NANY (New Apps for the New Year), where we ask the coders who hang out on DonationCoder to create some new piece of free software and share it with the world on January 1st of the new year. NANY is really the funnest thing we do on this site, and it's one of the few times we can all play together. There are no winners or losers, it's simply a celebration of programming and creating new software and sharing it with the world.
Feast Decreaser is a bare bones minimalist Android dieting application. It allows you to set target weights, below which you will be allowed to trigger a Feast mode where you can eat whatever you want, and above which you trigger a restrictive eating mode.
However, when you do trigger Feast mode, the program automatically decreases your target weight value so that you must be at a lower weight to trigger the next Feast mode, ensuring that you continue to lose weight over time.
Features:
Completely free of ads, purchases, bundled software, etc. It collects no personal or anonymous information and sends no information to our servers. It does what it says it does and nothing more (the file and network permissions required are only for import/export/sync functions).
---