1
« on: March 21, 2013, 02:11 AM »
First of all, I am not affiliated with MyImgur software, developer or website; nor with Imgur.com.
MyImgur
is a free (for personal use) tool to quickly upload pictures to imgur.com; once uploaded, the program can copy a link to the file directly to your clipboard. It has also many other functions, including full Imgur account support.
What I like the most about this is that
it is portable
, has 32 and 64 bit versions and it is able to open-> send image-> copy link-> close without user intervention.
In SC just go to Configure External tools-> Add, choose the Title, the path to MyImgur executable (it may be relative) and in the Parameters field write:
/portable "%file%"
It should look something like this:
MyImgur interface: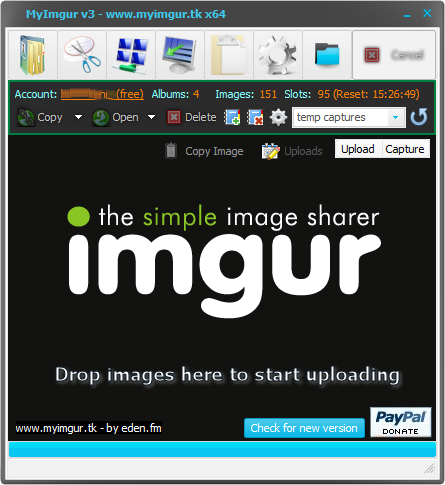 MyImgur options: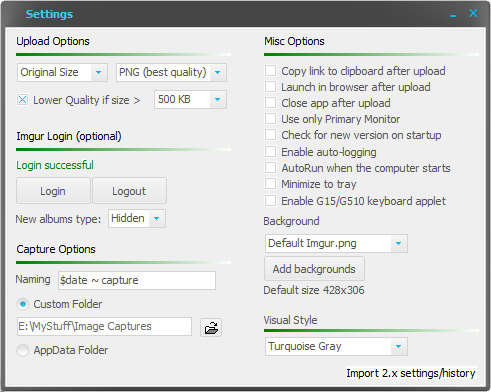 P.S. I tried to capture the "Tool Properties" window for MyImgur using Screenshot Captor itself, but it returned an empty image. I guess this is normal (being the child window of a child window of SC itself) but I thought to throw it here anyway. I had to use a different capture program...
SC