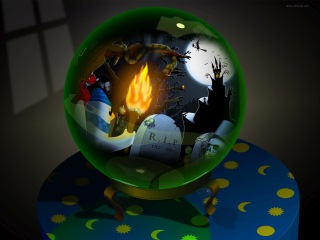 Have a suggestion?
Click here to suggest a blog item.
Newsletters Archive
Catch up with DonationCoder by browsing our past newsletters, which collect the most interesting discussions on our site: here.
Editorial Integrity
DonationCoder does not accept paid promotions. We have a strict policy of not accepting gifts of any kind in exchange for placing content in our blogs or newsletters, or on our forum. The content and recommendations you see on our site reflect our genuine personal interests and nothing more.

---
Latest News
July 30, 2018
Software Updates
June 24, 2018
Software Updates
Apr 2, 2018
Fundraiser Celebration
Apr 2, 2018
Software Updates
Feb 24, 2018
Software Updates
Jan 14, 2018
Major Site News
Jan 10, 2018
Event Results
---
Ok We Admit It, the License Key Thing Can Be a Bit Confusing

I can find no way of registering the program. If it is explained, it is hidden in a mass of unconnected words.

R.E.
Our daily Blog
This page spotlights the most interesting posts collected from our forum every day.
We've extended the deadline of our C++ Builder Programming contest for 30 days, until August 14th. This will be a one time extension, and no submissions will be accepted after that date.

The contest web page has been updated to include much more detailed prize package information:

http://bcbcontest.donationcoder.com

We've also clarified the rules to make clear that you may still sell any programs you submit, as long as you make the current version available as donationware for personal use.




This is your last chance to enter to win a share of the $25,000 worth of programming prizes!

UPDATE: You can now get an early preview of and try out some of the current entries.


Visit the forum to try some of the current entries..

posted by

mouser

(

permalink

) (

leave a comment

)
Flock is a browser based on FireFox that is tweaked to let you socialize more easily, and they've released a new beta version. Last week, I got a letter from Flock asking me to try the newest beta version. I tried it out for awhile and now you'll know what I think of it.

Here are some of the services Flock uses or interfaces with ... Flickr, Photobucket, Del.icio.us, Blogger, MySpace, Live Journal, Ebay, and RSS feeds.





This is a mini-review done by cliff_notes about the Flock service, which allows you to easily read news you care about and want to hear about.

Read the full mini-review here

posted by

clif_notes

discovered on

http://clifnotes.net/

(

permalink

) (

read 7 comments

)

Nvu (pronounced N-view)
Finally! A complete Web Authoring System for Linux desktop users as well as Microsoft Windows and Macintosh users to rival programs like FrontPage and Dreamweaver. Nvu (which stands for "new view") makes managing a web site a snap. Now anyone can create web pages and manage a website with no technical expertise or knowledge of HTML.





posted by

mouser

discovered on

www.shellcity.net

discussion forum

(

permalink

) (

read 11 comments

)