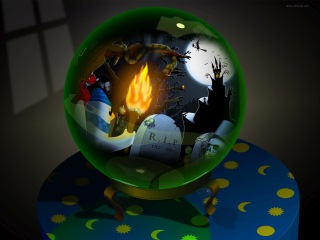 Have a suggestion?
Click here to suggest a blog item.
Newsletters Archive
Catch up with DonationCoder by browsing our past newsletters, which collect the most interesting discussions on our site: here.
Editorial Integrity
DonationCoder does not accept paid promotions. We have a strict policy of not accepting gifts of any kind in exchange for placing content in our blogs or newsletters, or on our forum. The content and recommendations you see on our site reflect our genuine personal interests and nothing more.

---
Latest News
Apr 2, 2018
Fundraiser Celebration
Apr 2, 2018
Software Updates
Feb 24, 2018
Software Updates
Jan 14, 2018
Major Site News
Jan 10, 2018
Event Results
---
NoClose gets the job done

The lightweight application disables the X button in the Windows titlebar for the windows you select. Select the window you want to lock and then hit CTRL+1 to lock and unlock the window. You can also add rules for Windows so that NoClose will remember which windows you want locked. While locking your work station when you're away is the best way to keep things just as you left them,

NoClose

is a great solution to keep an errant mouse click or moment of thoughtlessness from closing a window or application you need open.
Our daily Blog
This page spotlights the most interesting posts collected from our forum every day.
I recently discovered a very nice clock program. The program is called ClocX and can be obtained at

http://clocx.php5.cz/

. It is highly configurable in terms of settings, shape, size, and background images. It has several nice options, including my personal favorite "click through", which allows it to be set to stay on top of other windows but lets you interact with the window beneath it as if the clock was not there.




This is the nicest donationware clock program I have ever found and is better than many shareware clock programs.
-KPR

posted by

KenR

(

permalink

) (

read 4 comments

)
This click adventure is very profressionally drawn and animated with tons of personality. Excellent but tricky.

You cant just solve this by clicking around, you have to figure out the puzzles.

http://www.abc.net.a.../chasm/chasmgame.htm




i cannot remember another flash game so professionally animated to look like a cartoon.

posted by

mouser

discovered on can't remember, sorry!

(

permalink

) (

read 1 comment

)
The StopWatch can be accessed from DClock's menu or you can run StopWatch.exe.

The hot-key is Ctrl-Shift-F9. It will either start it or pause/resume it. You will have to stop and reset from the buttons on the StopWatch window. I can only assign one global hotkey to a window so I felt it was best to pause instead of stop.

You reset by clicking the stop and then the start button again.

screenshot:

You can download the latest version of DClock on my homepage here:

http://www.appsapps.info/dclock2.php

Direct download of standalone stopwatch program here:

Click here to dicuss and see other related programs..

posted by

app103

(

permalink

) (

read 7 comments

)
We've extended the deadline of our C++ Builder Programming contest for 30 days, until August 14th. This will be a one time extension, and no submissions will be accepted after that date.

The contest web page has been updated to include much more detailed prize package information:

http://bcbcontest.donationcoder.com

We've also clarified the rules to make clear that you may still sell any programs you submit, as long as you make the current version available as donationware for personal use.




This is your last chance to enter to win a share of the $25,000 worth of programming prizes!

UPDATE: You can now get an early preview of and try out some of the current entries.


Visit the forum to try some of the current entries..

posted by

mouser

(

permalink

) (

leave a comment

)