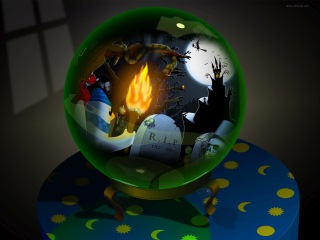 Have a suggestion?
Click here to suggest a blog item.
Newsletters Archive
Catch up with DonationCoder by browsing our past newsletters, which collect the most interesting discussions on our site: here.
Editorial Integrity
DonationCoder does not accept paid promotions. We have a strict policy of not accepting gifts of any kind in exchange for placing content in our blogs or newsletters, or on our forum. The content and recommendations you see on our site reflect our genuine personal interests and nothing more.

---
Latest News
July 30, 2018
Software Updates
June 24, 2018
Software Updates
Apr 2, 2018
Fundraiser Celebration
Apr 2, 2018
Software Updates
Feb 24, 2018
Software Updates
Jan 14, 2018
Major Site News
Jan 10, 2018
Event Results
---
I don't contribute in order to get a license to your software so much as to support your effort and to express my admiration of and appreciation for your work.

Also, I really admire your dedication and the posts of your regular contributors. I wish there were more sites like DC: just good, honest discussions of software and matters of interest to serious (and, in my case, not really sophisticated or programming-capable) PC users.

T. Whitman
Our daily Blog
This page spotlights the most interesting posts collected from our forum every day.
The latest edition of the newsletter is now online and has been mailed to members.

Summary of Topics in the Current Newsletter:
1. Best of Blog - Major New Feature Added to the Site
2. New Member Mini-Review Section
3. C++ Builder Programming Contest Entries Now Available to Download
4. DonationCredits and CodyCoins
5. Audio Radio Show Podcast Producer Wanted
6. New Software Updates
7. New Coding Snack Releases
8. More New Site and Forum Features
9. General Software Discussion
10. Fun and Games
11. Web Discoveries and Articles
12. Developer's Corner
13. July's Discounts and Giveaways





Not signed up to receive our newsletter? Just register at the forum.
Receiving it but don't want to? Just go to your forum profile and disable notifications.

Read the complete newsletter now..

posted by

mouser

(

permalink

) (

read 3 comments

)
Where can I find it?

Here is the

website of stumbleupon

.

How does it look?

The guys from stumbleupon have created a

bunch of screenshots

, so I wouldn't have to make my own.

Uhm, WHAT is it?

StumbleUpon helps you discover and share great websites. As you click Stumble!, you'll get high-quality pages matched to your personal preferences. These pages have been explicitly recommended (rated I like it) by friends and other SU members with similar interests. Rating these sites shares them with your friends and peers – you will automatically 'stumble upon' each others favorites sites.

Read the full mini-review here

posted by

housetier

(

permalink

) (

read 16 comments

)
So I finally decided to check out AlertBear (

http://www.alertbear.com/

). Let me put it short and say that BrotherS's hype was not unjustified.

I thought I would give you a

quick

overview over how AlertBear works and why it might be worth your time and attention to check it out.

Screenshot below shows the stack. It slides in with a super cool animation from the right onto the screen, and slides out just as sexily.

Read the rest and see more screenshots..

posted by

moerl

(

permalink

) (

read 15 comments

)