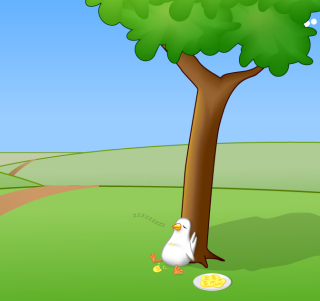 What are Coding Snacks?
Coding Snacks represent the best of DonationCoder.
On a special section of our forum, anyone can post an idea for a small custom utility/program.
Coders who hang out on our forum keep an eye out for interesting requests and when they see one that catches their interest, they code it and release it to the public for free.
People who find the tools useful are encouraged to donate directly to the coders to show their appreciation.
Forum Links:
---
DonationCoder's 35 Free New Year Apps

After browsing through all of the apps I have to say that there are a few that could actually prove to be useful. Here are the ones that we really like, and I'll tell you my favorite at the end of the article.. And I'll save what I consider to be the best for last. It's called

JustCloseSomeTasks

, and it's designed to monitor how often you're using the programs you currently have open. With a quick press of a hotkey you can see all applications that have been inactive for a specified period of time, and in a few clicks you can close them all. This is a great tool for anyone who finds themselves overwhelmed with the number of windows they have open. Congrats to DonationCoder for another successful NANY challenge, and a big thanks to all of the developers who took the time out of their busy lives to make contributions! You can

checkout all 35 of the entries here

.
What are Coding Snacks?
Coding snacks are small custom utilities written by coders who hang out on DonationCoder in response to requests posted on our forum.
You are viewing a specific blog item. Click here to return to the main blog page.