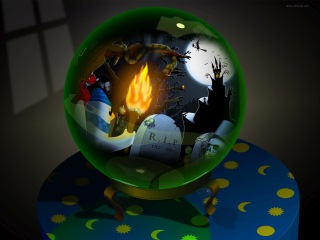 Have a suggestion?
Click here to suggest a blog item.
Newsletters Archive
Catch up with DonationCoder by browsing our past newsletters, which collect the most interesting discussions on our site: here.
Editorial Integrity
DonationCoder does not accept paid promotions. We have a strict policy of not accepting gifts of any kind in exchange for placing content in our blogs or newsletters, or on our forum. The content and recommendations you see on our site reflect our genuine personal interests and nothing more.
---
Latest News
Feb 24, 2018
Software Updates
Jan 14, 2018
Major Site News
Jan 10, 2018
Event Results
---
FARR is the best windows keyboard quick launcher I've ever used

Find and Run Robot (FARR)

is a program for Windows users who are keyboard maniacs. It uses an adaptive "live search" function to rapidly find programs and documents on your computer as you type. FARR is the best windows "keyboard quick launcher" I've ever used.
Our daily Blog
This page spotlights the most interesting posts collected from our forum every day.
You are viewing a specific blog item. Click here to return to the main blog page.
In July, the Director of the World Wide Web Consortium overruled dozens of members' objections to publishing a DRM standard without a compromise to protect accessibility, security research, archiving, and competition.

EFF appealed the decision, the first-ever appeal in W3C history, which concluded last week with a deeply divided membership. 58.4% of the group voted to go on with publication, and the W3C did so today, an unprecedented move in a body that has always operated on consensus and compromise. In their public statements about the standard, the W3C executive repeatedly said that they didn't think the DRM advocates would be willing to compromise, and in the absence of such willingness, the exec have given them everything they demanded.

[...]

EFF no longer believes that the W3C process is suited to defending the open web. We have resigned from the Consortium, effective today. Below is our resignation letter

Read more here:

https://boingboing.n...eatures-for-all.html




posted by

Deozaan

(

permalink

) (

read 5 comments

)