Download the Plugin SDK - supports C++, Delphi, Javascript, Python, C# and other .net
---
May we recommend..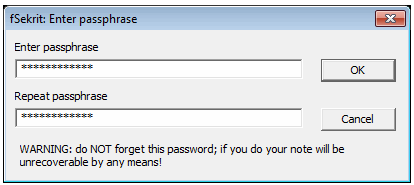 DC member F0dder is a respected low-level coder on the DC forums.
His most well-known utility is fSekrit, which let's you create standalone encrypted notes as small, self-contained, password-protected exe files.
Number of programs available: 2+
Last updated: 2011
Visit f0dder's web page to browse his apps and download them here: http://f0dder.dcmembers.com.
Visit f0dder's section on our forum: here.
Addons for the Find and Run Robot Program
This page collects addons for the Find and Run Robot program that have been posted on our forum over the years. Click a link to go to the forum thread discussing the addon and download.
You are viewing a specific blog item. Click here to return to the main blog page.
Description

This plugin allows querying the Windows Search index using FARR. The full power of Windows Search's advanced query syntax is supported. And thanks to hamradio Outlook user will get nice icons when searching for their Outlook emails, contacts, calendar items, tasks and notes!

System requirements

Windows XP SP2 or Windows Vista and Window Search 3 or newer.

Usage

Type

ws [search term]

to query the Windows Search index.

See

Windows Search advanced query syntax

for a detailed description of how to narrow and refine your search.

Typing

/a

at the end of a query will switch to FARR's extended results list mode.

Credits

Thanks to Carroll (hamradio on donationcoder.com forums) for designing the icons!




pretty damn amazing..
just a note for people who don't understand what this means: Windows Search *indexes* the *contents* of files. so you can now type ws KEYWORDS and get instant live file searching of the CONTENTS of files.

wow



Click to read more and download..

posted by

phitsc

(

permalink

) (

read 176 comments

)