---
May we recommend..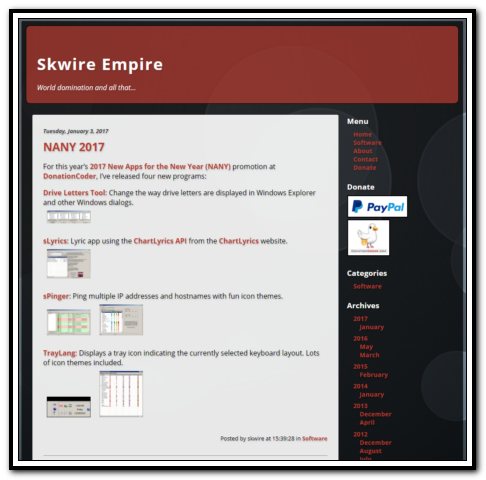 Skwire Empire is a giant collection of programs written by DC member Skwire.
You'll find everything from small utilities coded in requests to posts on the Coding Snacks section of the DonationCoder forum, to full blown applications like the awesome mp3 player, Trout.
One of the most prolific coders on the DonationCoder website, skwire never misses a NANY event, and rarely passes up the opportunity to fulfil a Coding Snack request.
ScoreTracker is an Android app that lets you create a list of "items" (events or players), and then easily tap to increase/decrease the counter for that item. It can be used to keep track of scores for a board game, or easily count events over a longer period of time.
Features:
You can create tabbed pages of items to help you track multiple groups over time
In addition to the quick +/- 1 buttons, tapping on a score brings up a calculator so you can easily do more complex adjustments to a score.
Organize groups of items by tag/tab/category
Multi-device sync via dropbox
Completely free of ads, purchases, bundled software, etc. It collects no personal or anonymous information and sends no information to our servers. It does what it says it does and nothing more (the file and network permissions required are only for import/export/sync functions).
---