HOME USERS:
HELP AND ASSISTANCE:
---
May we recommend..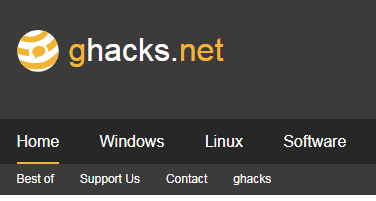 Ghacks.net is a technology blog that started in 2005, around the same time that DonationCoder got started. Although it covers a diverse set of technology topics, it has been one of the reliably excellent blogs for discovering and keeping up to date on Microsoft Windows applications. Martin, who runs ghacks, has always taken a keen interest in the events and software we make here at DonationCoder, and we're proud to call ghacks a friend.
Drag and Drop Shell Robot is a utility to help power users easily peform operations on large numbers of files and folders.
You can create any number of configuration files by specifying a target application and various commandline parameters or options. To use the program, you simply select a configuration file and drag & drop files and folders onto the queue window, and click Start. Then sit back while the operation proceeds through your files. You can also export commands to a batch file instead of immediate operation.